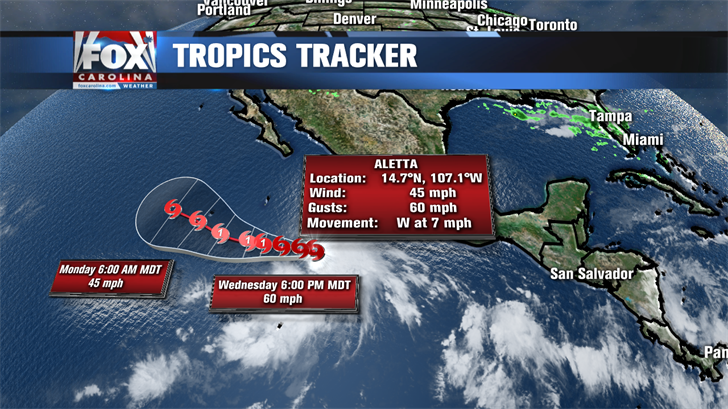 Tropical Storm 'Aletta' formed in the northeastern Pacific Ocean just off the southwest coast of Mexico Wednesday morning.
It is the first named storm in the eastern north Pacific Basin this season, which starts a little earlier on May 9th than the June 1st-starting Atlantic hurricane season.
It is forecast to strengthen into a category one hurricane by Thursday morning and move west into the warm open waters of the Pacific Ocean.
It poses ZERO threat to the U.S. let alone any landmasses what-so-ever.
The Atlantic Basin for the time being remains inactive, but as the waters continue to warm as hurricane season progresses, we'll let you know if anything develops.
Copyright 2018 FOX Carolina (Meredith Corporation). All rights reserved.