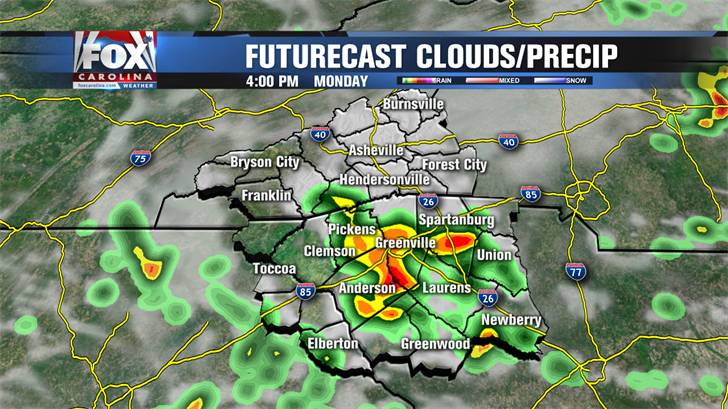 Our forecast brings both good news and bad news. The bad news is that every day will bring some sort of rain chance, but the good news is that none of those days will be a washout.
Slowly increasing cloud cover today, with a few afternoon thunderstorms. Expect highs reaching the mid to upper 80s with a strong feeling of humidity. Isolated storms in the afternoon could become strong, with a marginal risk for severe weather across the Carolinas. Rain and storms will continue to be scattered across the area through the evening and dry up overnight.
By comparison, Tuesday will be a bit cloudier and not as warm with highs in the lower and middle 80s with patches of drizzle and rain throughout the day.
Those clouds will clear off more on Wednesday with pop-up afternoon thunderstorms and highs bouncing back into the mid and upper 80s.
That's about how the rest of the week and next weekend will fare as our mid-June weather pattern progresses forward throughout Father's Day weekend.
Copyright 2018 FOX Carolina (Meredith Corporation). All rights reserved.