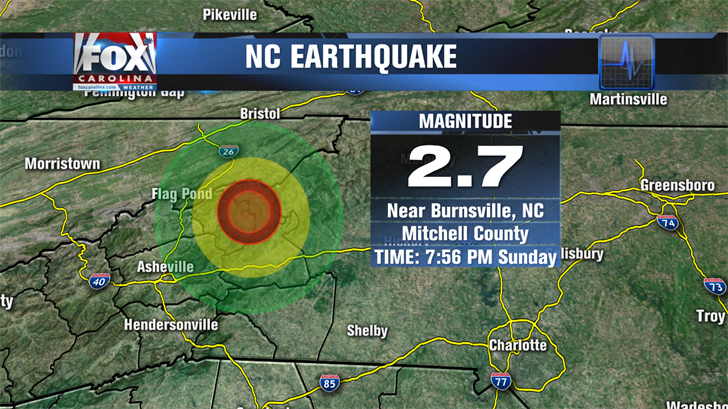 A minor earthquake happened in the mountains of western North Carolina Sunday evening at 7:56 PM eastern time.
The epicenter was located between Burnsville and Spruce Pine near the Yancey and Mitchell County line that measured a magnitude of 2.7 on the Richter Scale.
This is considered a minor earthquake on this scale, which means that no damage was done to any structures nor property and felt by very few people.
Usually for it to be felt, it would have had to measure at least a 4 or higher.
Minor earthquakes like this are common in the western Carolinas along and near the blue ridge mountain tops.
Copyright 2018 FOX Carolina (Meredith Corporation). All rights reserved.