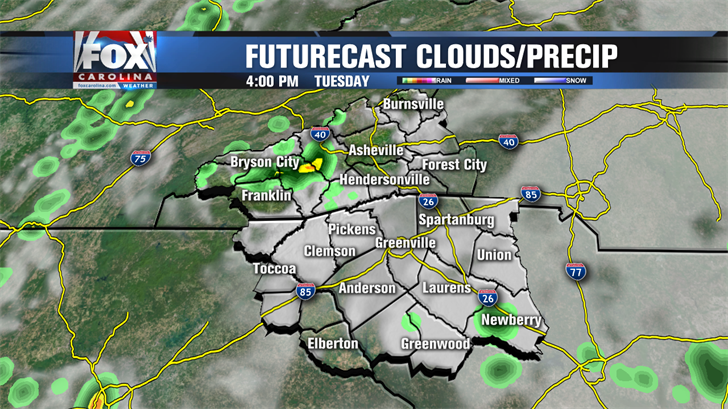 GREENVILLE, SC (FOX Carolina) -
Tuesday brings "cooler" air thanks to added clouds, but heat levels ramp up again late week.
Mostly cloudy conditions are expected through the day Tuesday, and as a result, it won't be as warm nor as stormy...but a few afternoon showers remain possible with patchy drizzle throughout the day. Highs stay cooler than "normal" in the middle 70s to around 80 degrees.
Wednesday will present more sunshine, and hike back up to what we're used to this time of year with highs in the middle and upper 80s and pop-up thunderstorms.
Thursday and Friday will reach near 90 in the Upstate with more sunshine and less storm coverage during the afternoon. Father's Day weekend will bring a touch more cloud cover and a few afternoon thunderstorms both days, but safe to say neither day will be a washout.
Copyright 2018 FOX Carolina (Meredith Corporation). All rights reserved.