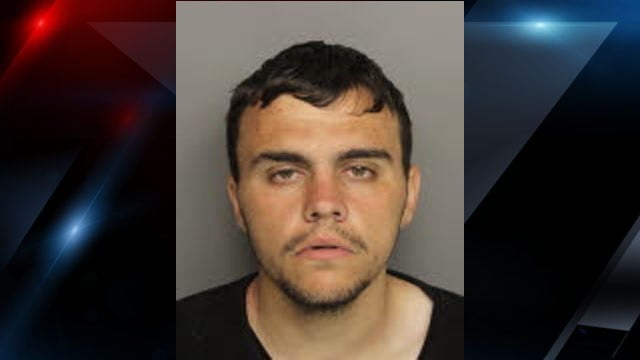 Cody Mullins (Source: GCSO)
GREENVILLE, SC (FOX Carolina) -
Greenville police said a man was arrested after repeatedly pushing a person against a wall at a construction site and trying to steal items from the site.
It happened Tuesday on Gibbs Street.
During the incident, police said a worker confronted the suspect on the job site and advised that he needed to have a hard hat and safety gear to be in the area.
The suspect then reportedly grabbed the worker's wallet pushed the victim repeatedly against the wall while threatening to "smash" him.
Other construction workers tackled the suspect and held him until police arrived.
Cody Mullins, 22, was arrested and charged with strong arm robbery.
Police said they requested that the suspect receive a mental illness evaluation.
MORE NEWS - 2 jailed in Upstate child porn busts, including Simpsonville man accused of creating & distributing multiple files
Copyright 2018 FOX Carolina (Meredith Corporation). All rights reserved.