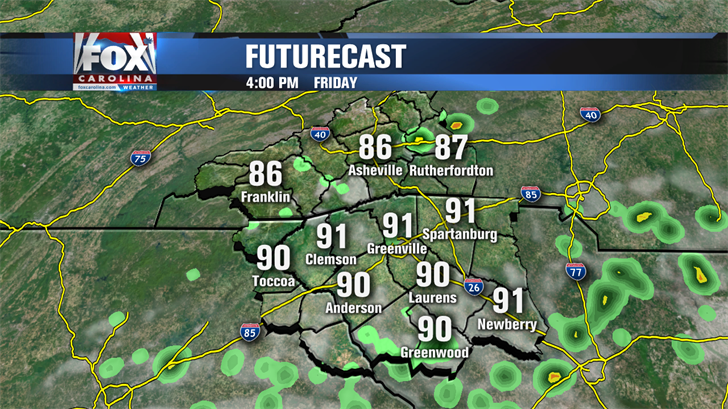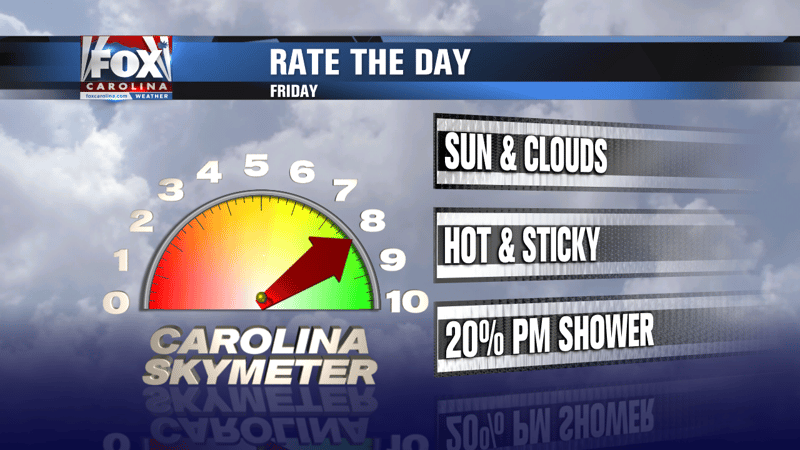 GREENVILLE, SC (FOX Carolina) -
Heat and humidity headline the Father's Day weekend forecast, but rain chances could increase next week.
Highs today quickly reach into the mid-80s to low 90s, under a mostly sunny to partly cloudy sky. While there is a small chance of rain in the afternoon and early evening hours (20% or less), most areas will stay dry.
The same forecast continues into the weekend – Sunday could be a touch hotter with highs in the low 90s. A few downpours will be possible in the afternoon, but the main story will continue to be heat!
Next week offers up slightly better chances of showers and storms as a ridge begins to break down. Heat levels will remain just above average for mid-June – in the upper 80s to low 90s.
Copyright 2018 FOX Carolina (Meredith Corporation). All rights reserved.