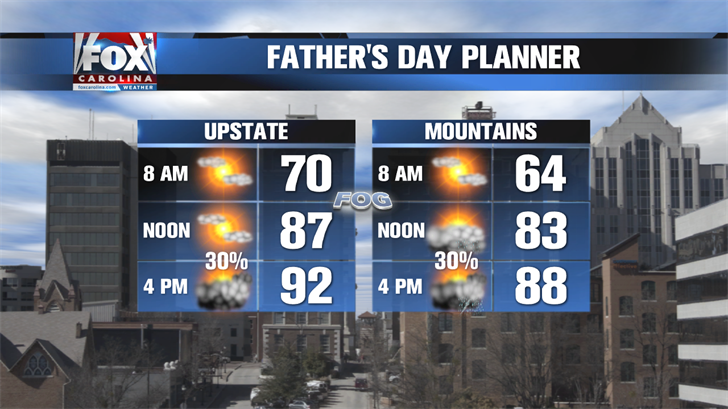 Father's Day will bring another typical summer day in the Carolinas with hot weather and a few afternoon thunderstorms.
It will bring sunshine and highs in the upper 80s and lower 90s with "feels like" temperatures approaching 100 degrees in the Upstate.
After 1 PM, hit and miss thunderstorms will develop in the mountains, followed by a couple of them making it into the Upstate later in the day.
The bulk of next week will present a nearly identical forecast with sweltering heat, afternoon thunder-boomers for some, and a mix of clouds and sunshine.
Our rain chances will increase a little bit by the end of next week as temperatures dial back a few degrees, but it'll still resemble our summer-time pattern for the most part.
Copyright 2018 FOX Carolina (Meredith Corporation). All rights reserved.