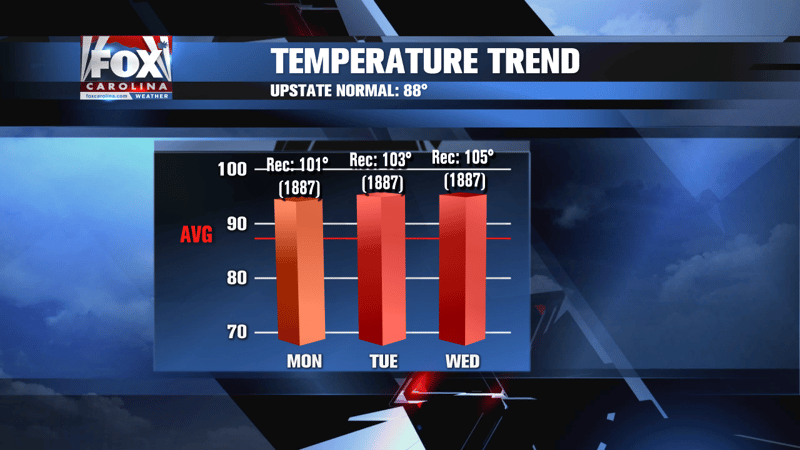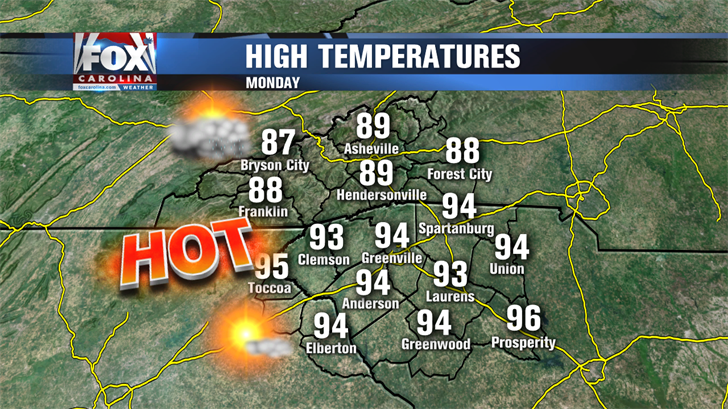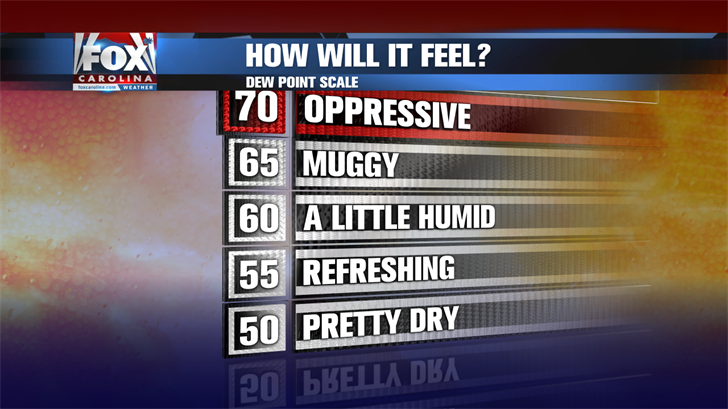 Temperatures will be close to record levels the next few afternoons ahead of the official start of summer on Thursday.
Today will be dry for most with just a small chance of a brief mountain downpour during the afternoon as highs reach the upper 80s in the mountains and middle 90s in the Upstate.
Monday's record highs to beat are 94 and 101 degrees in Asheville and Greenville respectively.
Regardless of whether or not our temperatures make it that high, our heat index values (or "feels like" temperatures when taking humidity into consideration) will be close to 100 degrees, so be sure to limit your time outside or seek shade and hydrate properly when you are.
Tuesday and Wednesday will present similarly hot conditions with only a slight afternoon rain chance.
Rain potential will gradually increase for the Upstate and mountains to where we'll be back to spotty to scattered afternoon showers and thunderstorms Thursday through Saturday as a cold front approaches the area.
Copyright 2018 FOX Carolina (Meredith Corporation). All rights reserved.