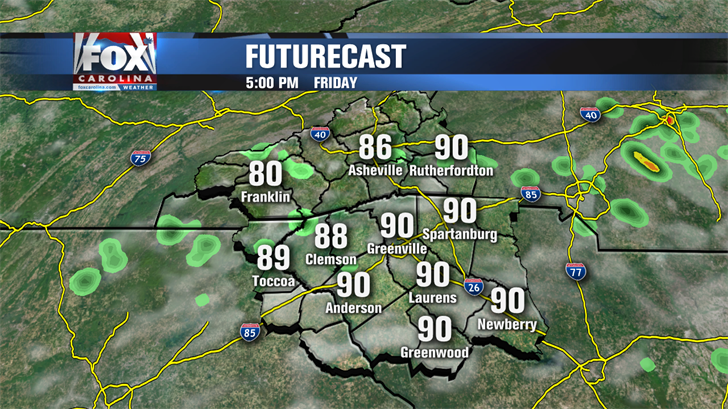 GREENVILLE, SC (FOX Carolina) -
Rain/storm chances remain low for now but could increase toward Sunday.
Friday will begin with patchy areas of fog with morning temperatures in the 70s.
The rest of the day should bring lots more sunshine than Thursday; as a result, temperatures should reach the mid to upper 80s and low 90s with just a small risk of developing rain in the afternoon.
The last day of June (Saturday) brings the heat and humidity, and some locales could see the heat index approach or briefly exceed 100 degrees. There will be just a 20% of afternoon rain or storms.
Sunday looks to have slightly higher potential for isolated to scattered rain and storms during the afternoon.
Next week's forecast continues to offer less-than-desired confidence. That being said, rain chances remain near early-July levels (20-30%) through mid-week with near-average temperatures as well.
Copyright 2018 FOX Carolina (Meredith Corporation). All rights reserved.