'Our hearts are broken:' Trooper killed by brother during traffic stop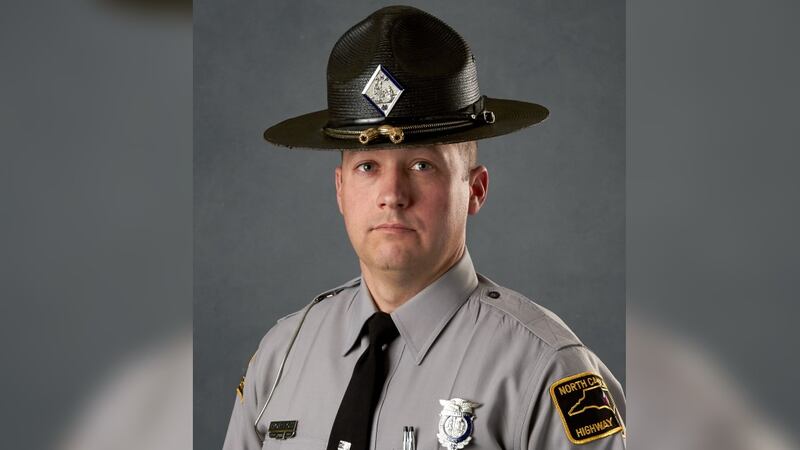 Updated: Jan. 4, 2022 at 7:57 PM EST
RUTHERFORD COUNTY, N.C. (FOX Carolina) - A North Carolina trooper was hit and killed by his brother during a traffic stop, according to Highway Patrol.
We're told John Horton was conducting a traffic stop just before 9 p.m. Monday on High Shoals Church Road and Goodes Grove Church Road in Mooresboro, NC.
Trooper Horton's brother, Trooper James Horton, was responding to help with the traffic stop when he lost control of his car and collided with John's car. Both John and the detained driver were hit while standing along the side of the road.
Highway Patrol said Horton, a fifteen-year veteran assigned to Rutherford County, was taken to a Spartanburg hospital where he died of his injuries. His brother James Horton, who also goes by Nick, was taken to a local hospital for minor injuries and has since been released.
The driver, identified as Dusty Luke Beck, 26, of South Carolina, was pronounced dead at the scene, according to the North Carolina Department of Public Safety.
COMMUNITY MOURNING
Horton leaves behind a wife and six children. A GoFundMe page has also been set up for Horton by Back The Blue NC.
"Our hearts are broken with the loss of our friend and our brother, Trooper John Horton" said Colonel Freddy L. Johnson Jr., commander of the State Highway Patrol. "For all involved in this tragic event the coming days will undoubtedly be difficult, but we are committed to stand alongside with them with our thoughts, prayers and unwavering support."
Horton was beloved by many in the community. A local mother, Bethany Clark, shared a photo with FOX Carolina of her daughters dressed up like John and Nick Horton for Halloween.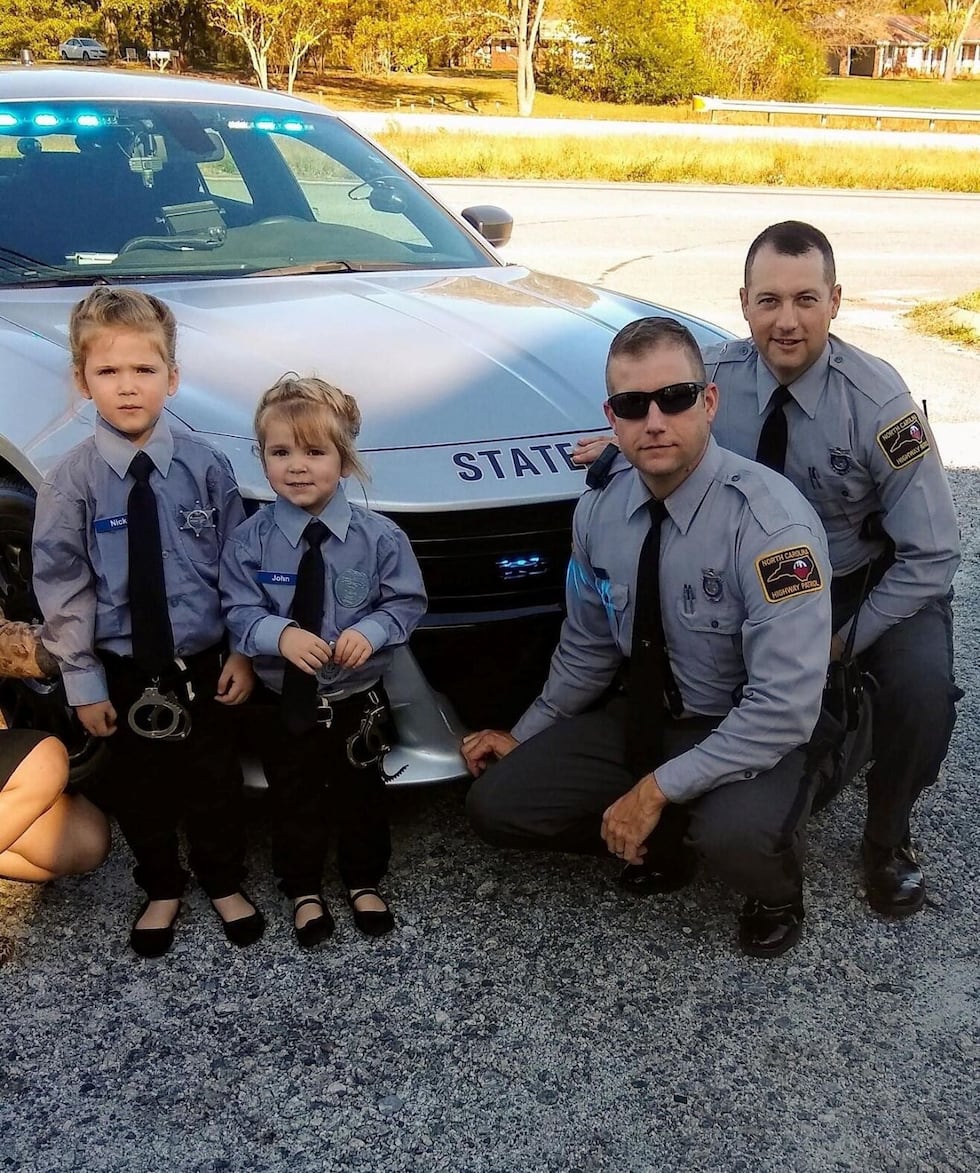 "When little girls could choose to admire princesses, ours chose to admire Nick and John," Clark said. "When they came to check their hunting cameras, you would have thought the President had driven down our driveway. So heartbroken for this family, but SO proud of the legacy that John has left with ALL those who had the honor and privilege of calling him friend. Please pray for his precious family."
A family friend of Beck's shared a photo with us and let us know that a GoFundMe page was set up for help with funeral expenses and his children. He also leaves behind three daughters.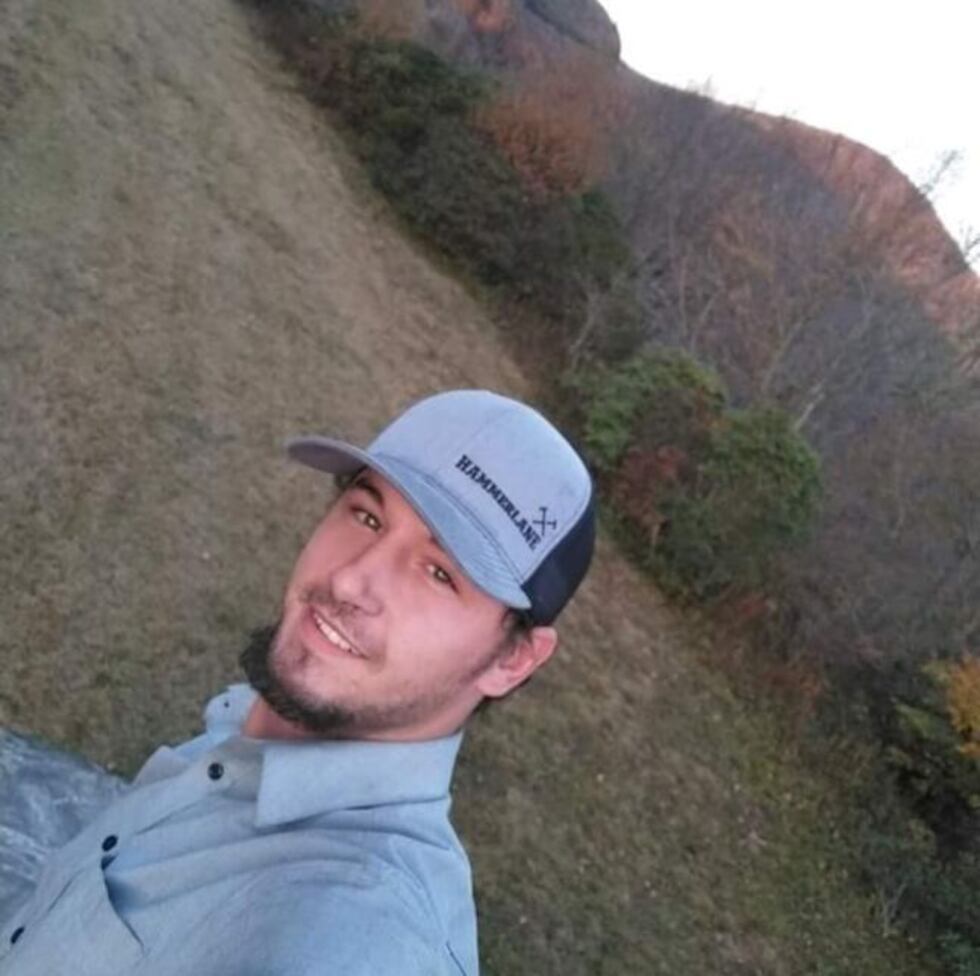 "We mourn the loss of two people tragically killed in a crash in Rutherford County last night including State Highway Patrol Trooper John Horton. We are deeply grateful for his service to the people of North Carolina," said Governor Roy Cooper after the crash.
FUNERAL DETAILS
NCDOT released details to honor Trooper Horton:
A service will be held Friday, Jan. 7 on Isothermal Community College at 172 Rapid Court Forest City, North Carolina at 5 p.m.

Visitation will be held from 2 p.m. - 4:30 p.m. in the Foundation Auditorium of the college.

A private graveside memorial service will be held for family and close friends at a later time.
Funeral Services for Dusty Beck:
A graveside service will be held at 2:45 p.m. on Sunday, Jan. 9 at Ridings Cemetery in Columbus, North Carolina.

Visitation will be held 11 a.m. until 1:00 p.m. Sunday at The Wood Mortuary.
This is an ongoing investigation by the North Carolina State Bureau of Investigation and North Carolina State Highway Patrol Collision Reconstruction Unit.
Copyright 2022 WHNS. All rights reserved.