Lamont Paris officially hired as South Carolina head coach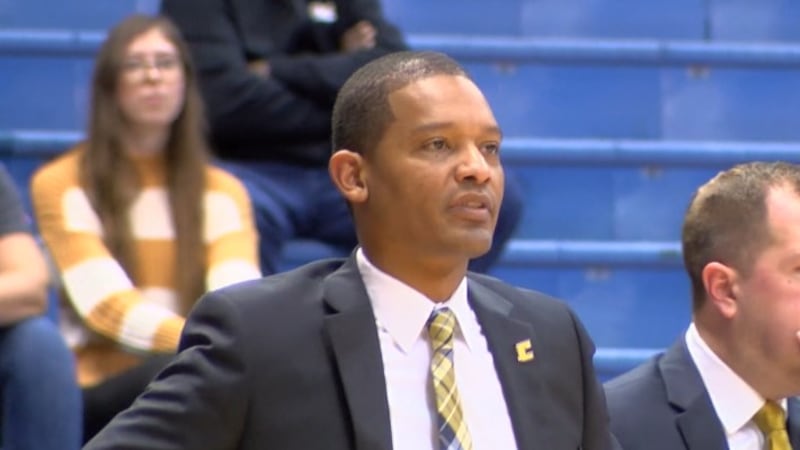 Published: Mar. 21, 2022 at 11:45 PM EDT
COLUMBIA, S.C. (WCSC) - South Carolina officially named Chattanooga head coach Lamont Paris as the teams new head coach on Thursday afternoon.
Paris had reportedly agreed to the deal on Monday but his contract had to be approved by the Board of Trustees, which it was in their Thursday meeting. The University of South Carolina is holding a news conference at 5 p.m. to officially introduce Paris as the new head coach.
The new coach, who becomes the first African-American head coach in the history of the program, is receiving a 5-year deal worth a total of $12 million.
"I am excited to be named the head coach at South Carolina," Paris said in a statement. "The opportunity to build on what this program has achieved recently is exciting. While I am the head coach, I wouldn't be where I am today without the many head and assistant coaches and student-athletes that I have worked with. I want Gamecock fans to know that we will have a program that you will be proud of and one that will compete for championships."
"Lamont Paris is the right choice to lead our men's basketball program," Athletic Director Ray Tanner said in a statement. "When we began this search, I said we wanted to hire someone with a winning coaching history, who has the energy, passion and commitment to excellence in all areas of the student-athlete experience. Coach Paris checks all of those boxes.
"Lamont's success on the court speaks for itself," continued Tanner. "He has recruited and developed talent at the highest level, helping Wisconsin reach the Final Four on two occasions, and has taken his experiences under some of the nation's top coaches to build his own winning program at Chattanooga. Off the court, he is first-class person who will embrace our community and the Gamecock Family. We believe he is one of the bright young coaches in the profession and we are thrilled to have him lead our men's basketball program."
Paris replaces Frank Martin who was fired last Monday after 10 years in Columbia.
Paris led UTC to a 27-8 record this past season including a SoCon Tournament championship and a trip to the NCAA Tournament. Overall, he's gone 87-71 in five seasons at Chattanooga.
Before heading to UTC, Paris spent 6 seasons as an assistant coach at Wisconsin.
Copyright 2022 WCSC. All rights reserved.