'My children will grow up motherless': Woman sentenced in deadly 2021 hit-and run
Published: Jun. 28, 2022 at 7:26 AM EDT
GREENVILLE, S.C. (FOX Carolina) - A woman charged in a deadly hit-and-run crash that killed a beloved mother and her dog pleaded guilty in court Tuesday morning.
In May of 2021, police said 38-year-old Brittany Lawson was running with her dog near Augusta Place, the place where her family says she grew up and chose to live to raise her family. While running, she was sadly hit and killed by Veronica Tharp in a stolen SUV.
"396 days ago Brittany kissed her two kids goodnight for the last time. The next morning he told the love of his life he loved her as she left for her morning run," said Brittany's husband, Scott Lawson in court. "Her time in prison will not help his now 4-year-old son who will be in therapy for the rest of his life after being in the same room to hear that his mother and dog were killed by the coroner."
We're told Tharp crossed two lanes of oncoming traffic and onto the sidewalk killing Lawson.
In Tuesday's sentencing hearing, A judge accepted Tharp's guilty pleas for leaving the scene of an accident with death, reckless homicide, and first-degree burglary.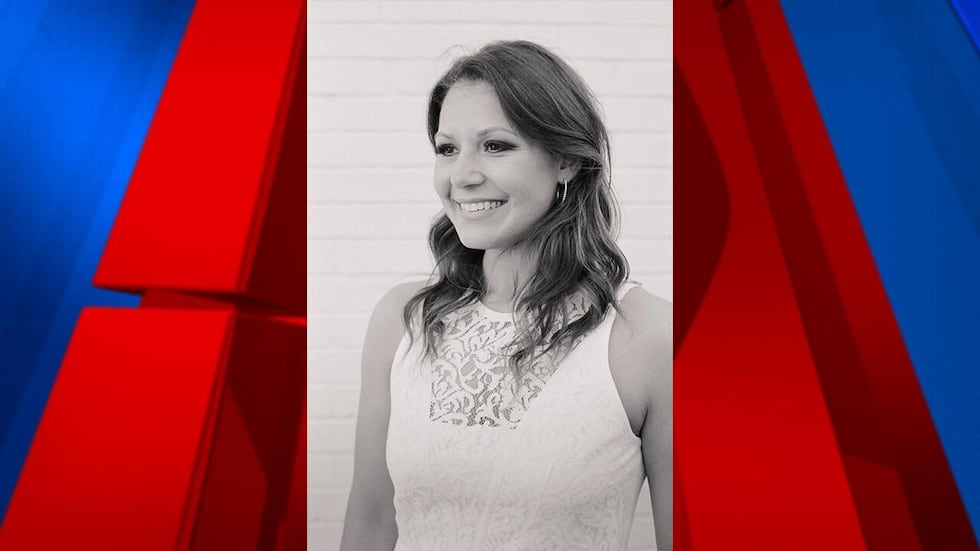 Tharp said she takes full responsibility for her actions. She said she is sorry she took someone so special and she's sorry that her stupidity and her drug addiction led them here today.
"For the rest of my life, I will work for your [the Lawson family's}] forgiveness," Tharp said.
Tharp was sentenced to 25 years for both hit and run resulting in death and first-degree burglary and 10 years for reckless homicide.
Brittany Lawson's family released the following statement in court:
"Today is a very difficult day that punctuates a most challenging year for our family. On a sunny Saturday morning last May, our lives changed forever when we lost Britt, and the world lost a beautiful soul...

We pray the woman who took her from us reconciles herself with God. We hope she will dedicate her life to sharing her story in an effort to uplift those in desperate circumstances so that others' lives will not end needlessly...

Brittany and her life were beautiful. We hope you join us as we honor her through Brittany's Benches program, and in the ways, we live and love."
PREVIOUS: Fatal hit-and-run leaves safety concerns over Upstate road
Copyright 2022 WHNS. All rights reserved.