Search ends for missing 80-year-old man after body recovered on Friday
Published: Jun. 29, 2022 at 8:46 PM EDT
|
Updated: Jul. 5, 2022 at 5:42 PM EDT
PICKENS COUNTY, S.C. (FOX Carolina) - The Pickens County Coroner's office confirmed that was found in a wooded area was the missing man with dementia.
Francis Ream Alward was last seen around 1 p.m. Wednesday, June 29 wearing a dark blue shirt, khaki pants, and black shoes. He is described as five foot eight and weighs approximately 145 pounds.
The Pickens County Sheriff's Office, Emergency Management, and Foothills Search and Rescue started searching for Francis Wednesday night.
Deputies said despite their intensive searches, Alward is still missing. Anyone living in the area of Highway 8 North is asked to search their property and check surveillance cameras for any sign of him.
We're told the search consisted of property along Pumpkintown Highway in the area of Ambler School Road, Log House Road, Wash Lesley Road, Tater Hill Mountain Road, Connelly Road, and Griffin Church Road.
Family members say Alward wandered away while his wife was at the grocery store, he's described as a "brisk" walker who does not know a stranger.
The Sheriff's Office said Alward was found along Pumpkintown Highway after a wedding party reported a foul odor.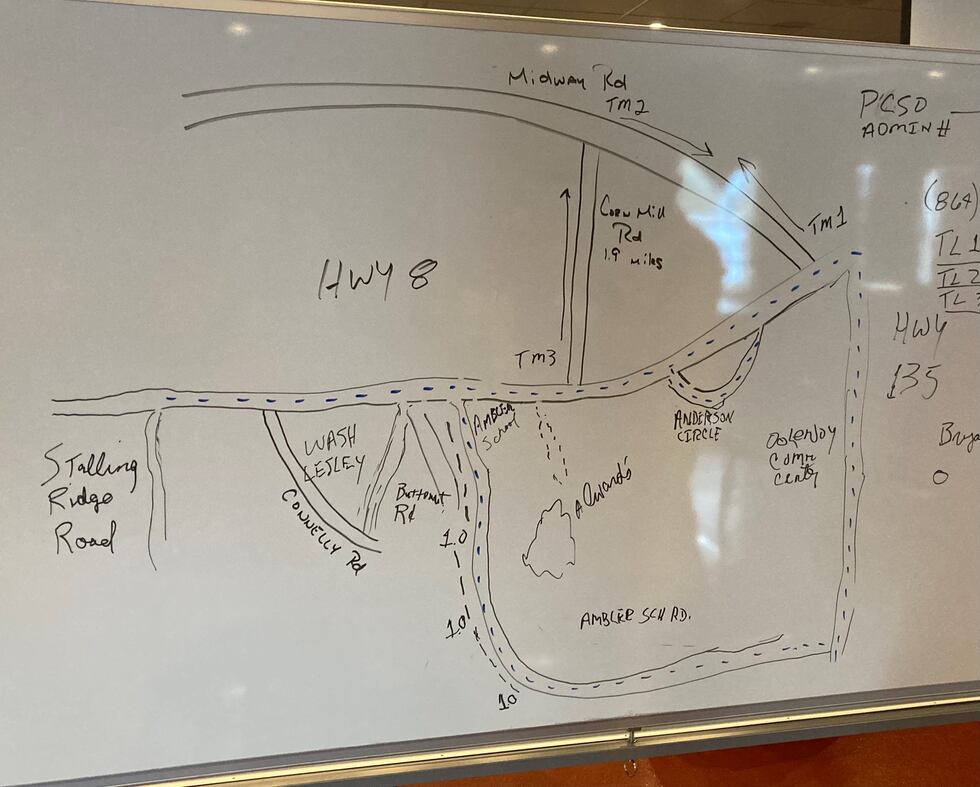 "Please keep Mr. Alward and his family in your prayers and the professionals working diligently to locate him," said the Sheriff's Office.
Copyright 2022 WHNS. All rights reserved.