Hurricane Ridge fire grows to 796 acres as crews continue to work
The fire was first reported on Nov. 23 along I-40
Published: Nov. 28, 2022 at 9:53 AM EST
|
Updated: Dec. 1, 2022 at 11:50 AM EST
HAYWOOD COUNTY, S.C. (FOX Carolina) - US Forest Service and North Carolina Forest Service said the Hurricane Ridge fire has grown to 796 acres and is 55 percent contained in the Harmon Den area of Haywood County.
Officials said the fire growth was fueled by dry conditions and low humidity.
On Tuesday, Nov. 29, firefighters conducted burn-out operations to remove remaining fuel between the active fire and the fireline, officials said.
Officials said the Hurricane Ridge fire started on Nov. 23 near Cold Springs Road east of I-40 is now burning in the remote Hurricane Creek Drainage. Due to the steep terrain and limited access, fire managers identified a containment plan using primarily area roads, including Cold Springs Road to the north and Hurricane Creek Road to the south.
On Wednesday, Nov. 30, firefighters assessed the fire's progression and continued to patrol firelines. They added that they expect some locations to reignite as dry conditions continue over the next few days. Access to the interior of the fire was limited due to the hazardous road conditions that rain caused.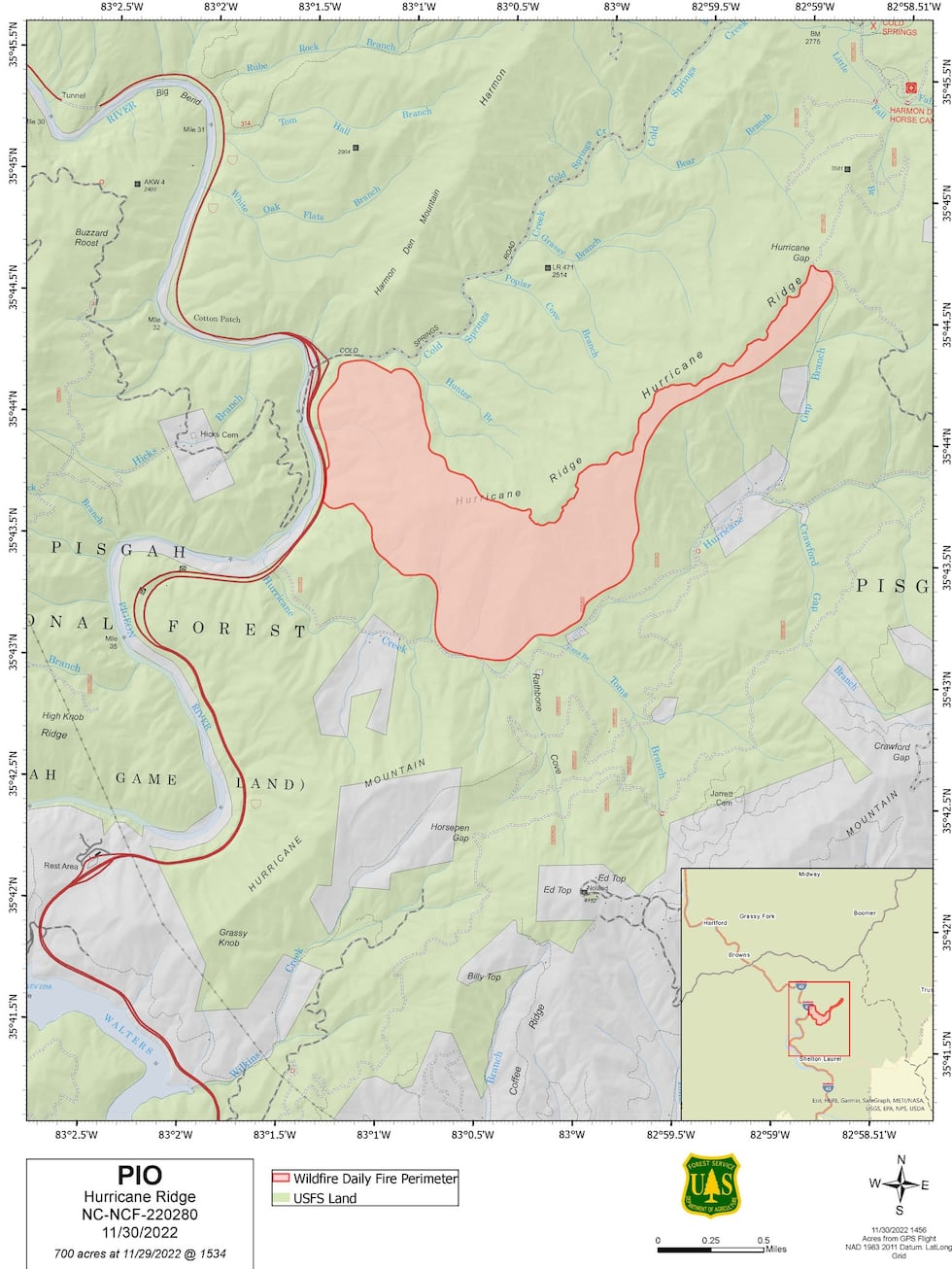 On Friday, Dec. 2, a team of hydrologists and ecologists accessed whether post-fire treatments will be needed to limit its impacts. According to officials, much of the fire burned with low intensity, removing the leaf litter and other fuels. Firefighters are continuing to monitor the fire and plan to stay in the area throughout the weekend. Rain is expected to hit the area over the weekend, moderating future fire behavior. They added that at this time, officials have no concerns about the fire escaping the containment area.
Smoke is not expected to impact visibility for drivers, but drivers are urged to use caution in this area. Interstate 40 is expected to remain open. The US Forest Service has issued an emergency closure for Brady Road (FSRD #3526).
52 firefighters from the US Forest Service and North Carolina Forest Service remain at the scene. Haywood County Emergency Management and the North Carolina Department of Transportation (DOT) are also helping.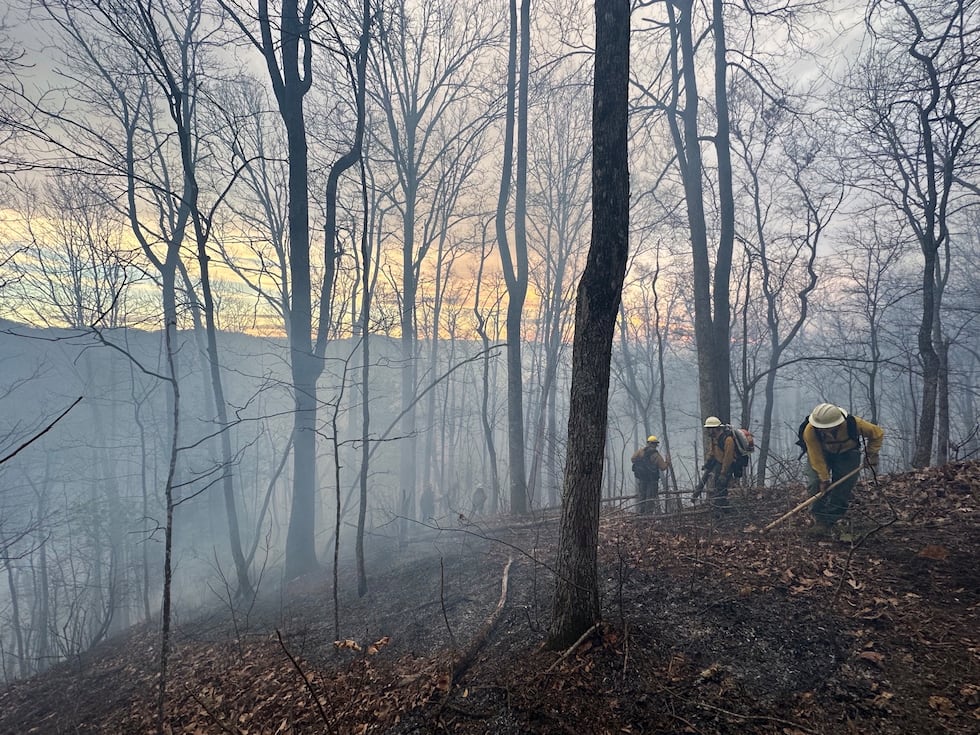 MORE NEWS: Man charged after 'negligently discharged' gun kills 14-year-old, deputies say
Copyright 2022 WHNS. All rights reserved.