Panthers try to end Saints' 3-game win streak in finale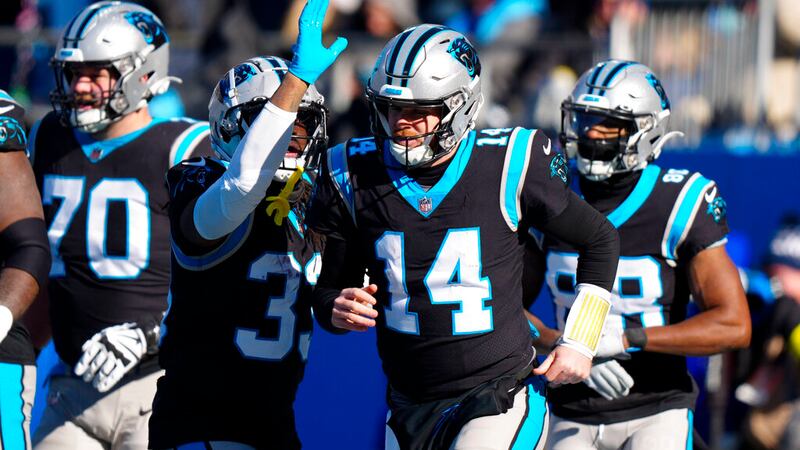 Published: Jan. 8, 2023 at 12:57 PM EST
(AP) - The New Orleans Saints are riding a three-game winning streak into their season finale against the Carolina Panthers.
The first meeting between these teams went to the Panthers in Week 3 in Carolina.
The rematch in New Orleans on Sunday comes a week after both teams were eliminated from playoff contention. The Panthers fell last week at Tampa Bay.
That result also eliminated the Saints from NFC South contention. The Saints posted a surprising victory at NFC-leading Philadelphia last week.
Copyright 2023 WHNS. All rights reserved.