Blue Cross Blue Shield insurance customer upset about prescription benefit change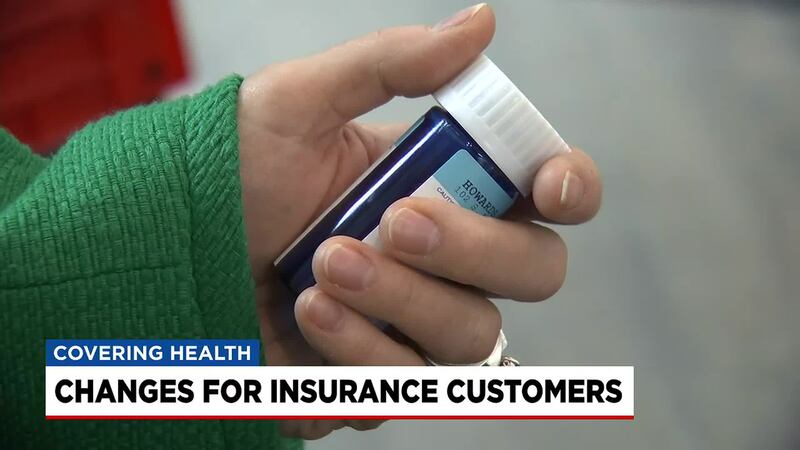 Published: Jan. 18, 2023 at 8:26 PM EST
SIMPSONVILLE, S.C. (FOX Carolina) - Stephanie Baker says a year ago she started getting her medications from Howard's Pharmacy in Simpsonville.
"They were local and I really wanted to support a local business here in Simpsonville," Baker said.
But this year her pharmacy told her she would soon have to receive her maintenance medications through OptumRX mail service or CVS if she wants them covered by insurance. Maintenance medications are prescriptions commonly used to treat conditions that are chronic or long-term. She says her insurance is through Blue Cross Blue Shield of South Carolina.
"Initially I was very upset because I feel it is my choice to decide what pharmacy I go to and I have been using Howard's for a little over a year," Baker said. "I specially left CVS and came here and they have been fantastic."
A spokesperson for BCBS of South Carolina released a statement. It said in part:
"January 1 of each year can bring about changes to a member's healthcare plan coverage. The types of changes depend largely on the type of plan a member has. The plan may be one their employer provides; one obtained from healthcare.gov; or a government program such as Medicare or Medicaid. Many changes can save a member money or may make access to healthcare easier."
Scott Causey is the co-owner of Howard's pharmacy and says this change has happened to multiple people. He says Howard's Pharmacy started in 1934 by his wife's great uncle.
"I definitely think it is unfortunate because the customer needs to have the ability to choose where they want to go," Causey said.
Dr. David Wilcox from North Carolina wrote a book about "How To Avoid Being A Victim of the American Healthcare System." He says even if a person gets a prescription out of network, it may be cheaper if the customer pays cash.
"If someone wants to look at GoodRX, which deals with coupons and rebates from pharmacy benefit managers, then they may be able to lower their initial price," Wilcox said.
BCBS of South Carolina also released the following statement.
"There was a prescription drug benefit program change for ACA individual/family members for drugs considered maintenance medications. The change was made to the program since it offered significant cost-savings to the member. And, by choosing a 90-day supply delivery of medicines, a member with a chronic medical condition can more consistently take their medicine. This medication adherence can lead to better health outcomes for the member. "
Baker says despite her insurance changes she is going to continue with Howard's pharmacy and pay the out of pocket costs.
"The thing that bothered me the most was that we were not told," Baker said. "It wasn't listed in our policy. We called our agent and had him verify and he was unaware of it."
BCBS of South Carolina says if a person is unsure about his/her prescription benefits to call the number listed on the insurance card.
Copyright 2023 WHNS. All rights reserved.