6 people arrested and charged in connection with Atlanta protests
Published: Jan. 21, 2023 at 6:34 PM EST
|
Updated: Jan. 23, 2023 at 7:51 AM EST
ATLANTA, Ga. (Atlanta News First) - Six people were arrested Saturday evening on domestic terrorism and other charges after hundreds of protesters took to the streets of Atlanta in response to Manuel Teran's death, who was shot at the future site of the Atlanta police training facility.
All six face the following charges: domestic terrorism, arson, riot, criminal damage, interference with government property, and unlawful assembly.
The Atlanta Police Department identified them as Nadja Geier, 24, from Tennessee, Madeleine Feola, 22, from Washington; Ivan Ferguson, 23, from Nevada; Graham Evatt, 20, from Decatur, Georgia; Francis Carool, 22, from Maine; and Emily Murphy, 37, from Michigan.
The group has been charged with pedestrian in a roadway, willful obstruction of a law enforcement officer, riot, unlawful assembly, 2nd-degree criminal damage, 1st-degree arson, interference with government property and domestic terrorism.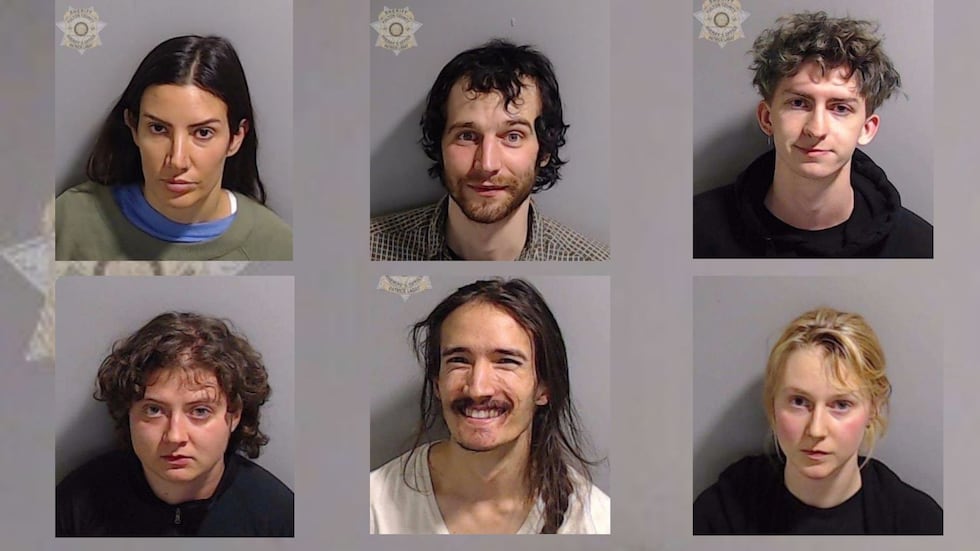 At the press conference later Saturday evening, Atlanta Police Chief Darin Schierbaum said, "a group inside the marching crowd decided to commit illegal activities which included breaking of windows."
Witnesses said rioters were throwing stones at police cars and damaging buildings in downtown Atlanta.
"Atlanta is a great city, and this is so unfortunate that we should experience this kind of stuff," an Atlanta resident said.
Also, demonstrators reportedly set fire to a police car during the protests.
"The City of Atlanta and the Atlanta Police Department will not tolerate this, and we continue to protect the right to peacefully protest. We will not tolerate violence and property destruction," said Atlanta Mayor Andre Dickens at the press conference. "We will find you, we will arrest you and you will be held accountable."
"Within two blocks, the illegal activities were stopped, and we had made an arrest of six individuals,' said APD chief Darin Schierbaum." There are 3 businesses that received damages."
RELATED: Trooper hospitalized, one person dead after shooting at future site of police training facility.
The Atlanta Police Department released the following statement:
"The Atlanta Police Department is aware of these events, and we will continue to monitor them. We stand ready to respond to demonstrations to ensure the safety of those in our communities and those exercising their first amendment right, or to address illegal activity, should the need arise."
Stay with Atlanta News First for updates as they come into the newsroom.
Copyright 2023 WANF. All rights reserved.