Deputies capture "threatening suspect" responsible for back-to-back armed robberies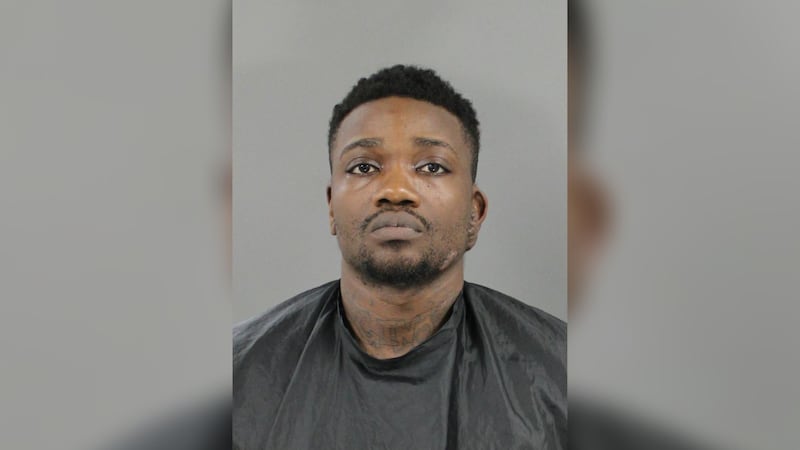 Published: Jan. 24, 2023 at 9:54 AM EST
ANDERSON, S.C. (FOX Carolina) - The Anderson County Sheriff's Office said a "threatening suspect" responsible for back-to-back armed robberies overnight has been captured in Anderson County.
The Sheriff's Office said just after 5 a.m. Monday, deputies got a call to the Shell gas station near River Road where they found a man who had been robbed at gunpoint. The suspect took off in a white Kia Sedan.
Deputies said they tracked down the car near I-85, however, the driver, identified as Ja-Qis McCollough, continued to speed on despite obvious blue lights.
For the safety of other drivers, deputies said they deployed stop sticks around Pearman Dairy Road but the harsh halt only temporarily slowed down McCollough. He then crashed into a large dirt pile, took off on foot and a brief foot chase began.
According to the Sheriff's Office, city police learned McCollough was also behind an armed robbery along Clemson Boulevard at the Chick-fil-a less than 30 minutes before he committed his crime at the Shell gas station.
Ja-Qis McCollough will be charged armed robbery, failure to stop for blue lights, driving under suspension and unlawful carrying of a pistol. Officials said he has a lengthy criminal record, a prior armed robbery offense in another Upstate county and was recently released from prison.
Officials mentioned they anticipate other charges to be handed down once the investigation concludes.
MORE NEWS: Suspect wanted for road rage shooting on the run in Polk County, deputies say
Copyright 2023 WHNS. All rights reserved.