FDA food safety official resigns, cites structural issues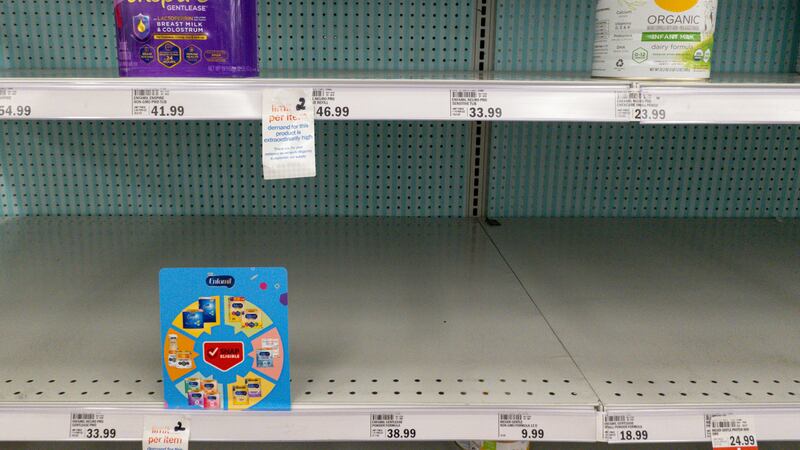 Published: Jan. 25, 2023 at 4:31 PM EST
(AP) - The federal Food and Drug Administration's top food safety official resigned Wednesday, citing concerns about the agency's oversight structure and the infant formula crisis that led to a nationwide shortage.
Frank Yiannas, the deputy commissioner for food policy and response since 2018, told FDA Commissioner Dr. Robert Califf in an email that he would leave Feb. 24.
He said he told Califf early last year that the structure of the foods program "significantly impaired FDA's ability to operate as an integrated food team and protect the public."
But Yiannas said he postponed leaving last year after learning of problems at the Abbott Laboratories infant formula plant in Michigan, which was shuttered for months because of contamination. The plant has since reopened, and Abbott is facing a Justice Department criminal investigation.
Yiannas said infant formula supplies have increased and necessary monitoring is in place, making it the right time to leave FDA.
"My fervent hope is that American consumers, especially mothers and fathers of infants, never again have to face this type of preventable situation," Yiannas wrote. He called for a independent and thorough review of the crisis.
FDA spokeswoman Tara Rabin confirmed Yiannas' resignation.
Yiannas' notice comes less than a week before Califf is expected to release a response to a scathing report calling for an overhaul of the way the agency regulates human and animal foods. Currently, no single official has full oversight of FDA's sprawling food operations.
Yiannas called for the appointment of a "fully empowered and experienced" deputy commissioner for foods, with direct oversight of those issues. Advocacy groups and several former FDA officials have also called for such a position.
___
The Associated Press Health and Science Department receives support from the Howard Hughes Medical Institute's Science and Educational Media Group. The AP is solely responsible for all content.
Copyright 2023 The Associated Press. All rights reserved.