Chinese spy balloon seen floating over the Charlotte area on Saturday
The balloon could be spotted on Saturday morning near uptown Charlotte.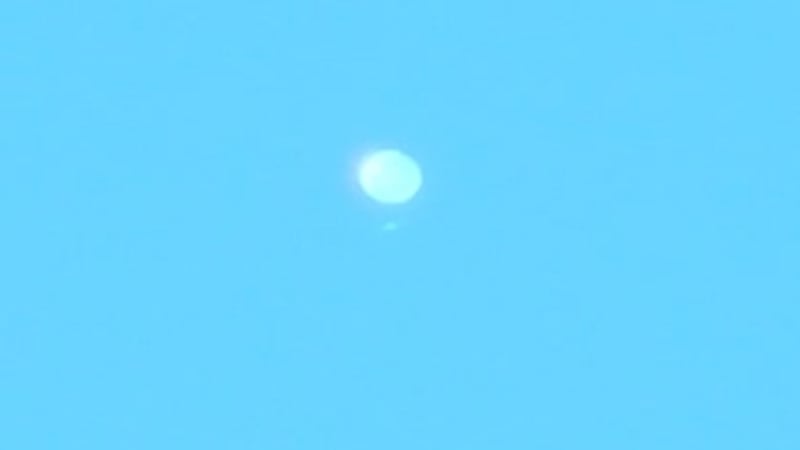 Published: Feb. 4, 2023 at 10:52 AM EST
CHARLOTTE, N.C. (WBTV) - If you haven't heard yet, what is believed to be a Chinese spy balloon has been hovering over the United States since the early part of this week.
It was expected to float into the Carolinas on Saturday, and sure enough, what appeared to be the balloon could be spotted above Charlotte shortly after 10 a.m.
Related: US downs Chinese balloon, drawing a threat from China
According to reports, U.S. officials have been tracking the balloon, which is approximately the size of three school buses, since at least Tuesday.
The presence of the balloon in American airspace has led U.S. Secretary of State Antony Blinken to cancel a trip to China, which was intended to ease tension between the nations.
Officials have reportedly debated shooting the balloon down, but have not due to concerns over debris potentially harming Americans on the ground.
The Federal Aviation Administration (FAA) initiated an temporary flight stop at airports in Charleston, Myrtle Beach and Wilmington until 2:45 p.m. on Saturday due to 'national security initiatives.'
Related: Tracking the Chinese spy balloon hovering over the U.S.
Copyright 2023 WBTV. All rights reserved.