Should S.C. be allowed to send public dollars to private schools? Bill aims to let voters decide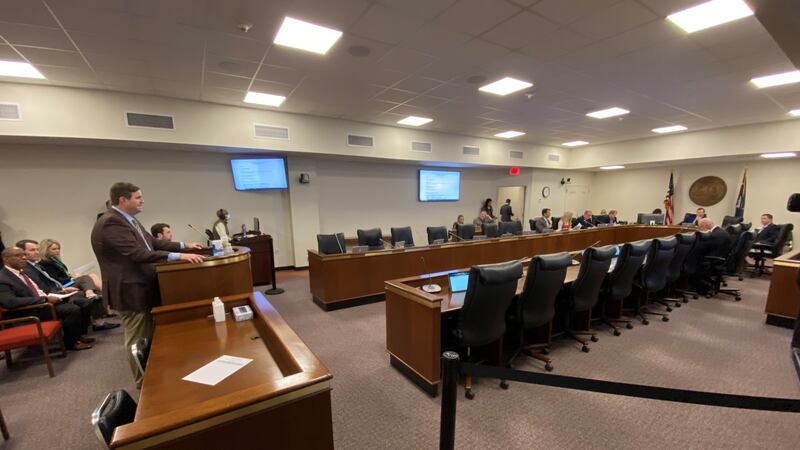 Published: Feb. 10, 2023 at 7:36 PM EST
COLUMBIA, S.C. (WIS) - For more than a century, South Carolina law has prohibited the state from sending public dollars to private schools, including religious schools.
Now one of the state's top lawmakers wants to repeal that ban.
"It's time we give flexibility back into a system so we can enable parents to make the best choice for their children's education and also increase educational opportunity as well as protect so many of these state-funded programs," Speaker of the House Murrell Smith, R – Sumter, told a House Judiciary subcommittee Thursday.
Smith said under these programs, some private schools are already receiving state dollars indirectly.
He listed state-funded scholarships that help students go to in-state private colleges and four-year-old kindergarten programs located in private and faith-based centers.
"What I'm concerned about is all this could be in jeopardy," Smith said.
A bill he is sponsoring with nine other Republicans would put this question to voters in November of 2024, asking them if part of the South Carolina constitution should be repealed to eliminate the prohibition against the state to provide direct aid to religious or other private educational institutions.
Smith said this caught his attention in 2020, when the current law led the state Supreme Court to block the governor from directly sending federal COVID money to fund private school scholarships in the Adams v. McMaster decision.
Supporters of this repeal told lawmakers this is about correcting a wrong of South Carolina's racist past, as the law was originally enacted in the late 1800s to keep state dollars away from Catholic schools educating freed slaves and their descendants.
"It is about whether or not we will tolerate this systemic anti-Catholic bigotry in 2023," Michael Acquilano of the South Carolina Catholic Conference of the Diocese of Charleston said.
Rep. Justin Bamberg, D – Bamberg, said he has not seen that same support for legislation to right other wrongs of the state's history, like passing a hate crimes bill or repealing the Heritage Act, a law that makes it harder to remove Confederate statues and monuments.
"As the only minority sitting up here, I would just say that if folks want public money to go to their private school causes, just say that," Bamberg said.
This bill is being proposed at the same time Republicans at the State House are working to create a voucher program, which would give certain families public dollars to send their children to private schools. That legislation recently passed the Senate and now awaits the House's consideration.
Even some backers of that program have said they are not sure it would hold up in court, though others believe it would pass muster as state funding would not directly flow to schools but instead to families through Education Scholarship Accounts.
"By changing the state constitution, what doors are you opening? Changing the law to provide funds for private schools today will build the foundation for things you cannot anticipate tomorrow," Autumn Bible of Greenville County said.
A House Judiciary subcommittee advanced the bill along party lines in a 3-2 vote to the full House Judiciary Committee, which will next consider it.
Because this involves a constitutional amendment, it would take a two-thirds vote in both chambers of the State House to pass this bill.
Republicans can reach that threshold on their own in the House, where they hold a supermajority, but they would need Democratic support in the Senate to put the issue to voters.
If the question is put on the ballot and a majority of voters approve it, the repeal would then need the legislature's sign-off once more to ratify the constitutional measure.
Notice a spelling or grammar error in this article? Click or tap here to report it. Please include the article's headline.
Stay up to date with WIS News 10. Get the app from the Apple App Store or Google Play Store and Stream us on Roku, YouTube, Amazon Fire, or Apple TV.
Copyright 2023 WIS. All rights reserved.