'Finances, pills, lies': New evidence allowed on Day 19 of Murdaugh murder trial
Published: Feb. 16, 2023 at 4:42 PM EST
WALTERBORO, S.C. (FOX Carolina) - Testimony on Thursday in the Murdaugh murder trial turned toward the suicide attempt Murdaugh staged in September 2021 after the judge decided to allow the evidence to be admitted.
Judge Clifton Newman initially said testimony about the roadside shooting "went a bridge too far" but after the defense, who objected to the evidence being included in the trial, brought up the incident in cross-examination he decided to allow it.
"The defense decided to build a road over that bridge," Newman said.
CRIME SCENE EVIDENCE
Dr. Kenneth Kinsey, the chief deputy of the Orangeburg County Sheriff's Office, was the first witness to take the stand Thursday. In previous trials, he has been qualified as an expert in fingerprint analysis, tire tread and footwear impressions.
Kinsey testified about a Polaris ATV found with biological material on it near Maggie Murdaugh's body. He showed the jury pictures of an impression on the back of Maggie's left calf and an impression from the ATV's tire, which match in his opinion.
He said he does not believe she was run over with the ATV, but she made contact with the tire at some point in time on the night of June 7, 2021.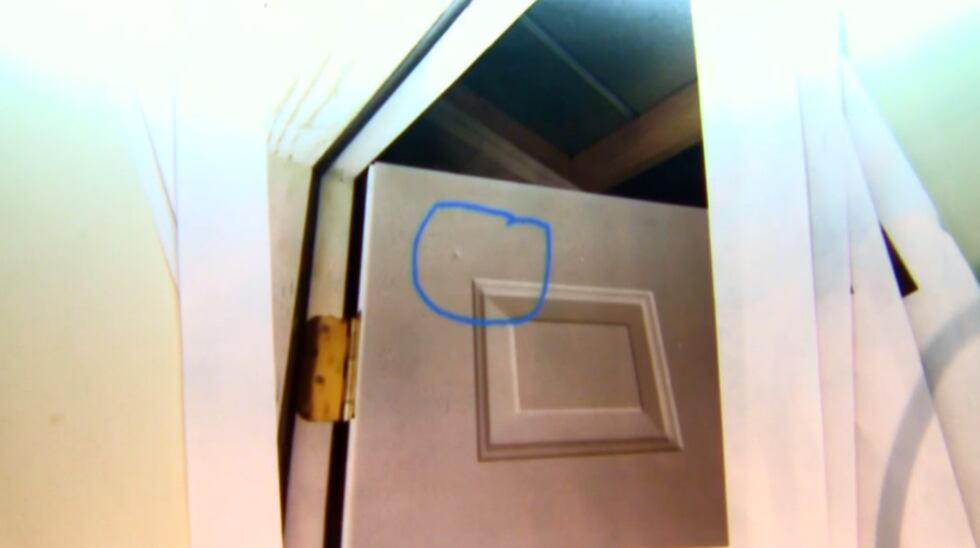 Kinsey testified there was no sign of a struggle between Paul Murdaugh and the gunman who shot him twice at close range with a 12-gauge shotgun. He believes the shooter was within two feet of Paul when the deadly birdshot was fired into his shoulder and head.
Based on the trajectory of bullets that killed Maggie Murdaugh, he said the shooter "certainly" could have approached her from the direction of the feed room after killing Paul.
He said he could not determine the exact position of the shooter in relation to Maggie when she was killed.
"The victim and the shooter could possibly have been moving," Kinsey said.
ROADSIDE SHOOTING
After lunch Senior Special Agent Ryan Kelly with the South Carolina Law Enforcement Division (SLED) was the next witness to testify.
Kelly responded to Old Salkehatchie Road on Sep. 4, 2021 after Alex Murdaugh called 911 to report that an unknown assailant shot him in the head while he was changing a flat tire.
Investigators said they later determined Murdaugh slashed the tire himself and gave his friend Curtis "Eddie" Smith the pistol, asking Smith to shoot him in an attempt to stage his own death so oldest son Buster Murdaugh could receive the life insurance payout.
Before Murdaugh came clean to Kelly about the shooting, he told officials multiple times that a man he didn't know in a dark blue Chevy pickup truck shot him. Investigators even created a composite sketch with Murdaugh's help to try to identify his alleged shooter.
In an interview with SLED played in court, Murdaugh said before the roadside shooting he met with friend Chris Wilson at his mother's house to "talk about everything I had done."
"Finances, pills, lies," Murdaugh told Kelly.
Murdaugh said afterward, he called Smith and told him "things were about to get bad." Prosecutors have argued the roadside shooting reflects a "guilty conscious" after the Moselle shooting, but Murdaugh's defense team insists it is only related to his alleged financial crimes.
In a phone interview with Kelly while in rehab, Murdaugh said some weeks he was paying Smith as much as $60,000 for opioids, which he claims to have been addicted to for nearly two decades. He said most of the drug money came from "ill-gotten gains" but he also used his own personal funds.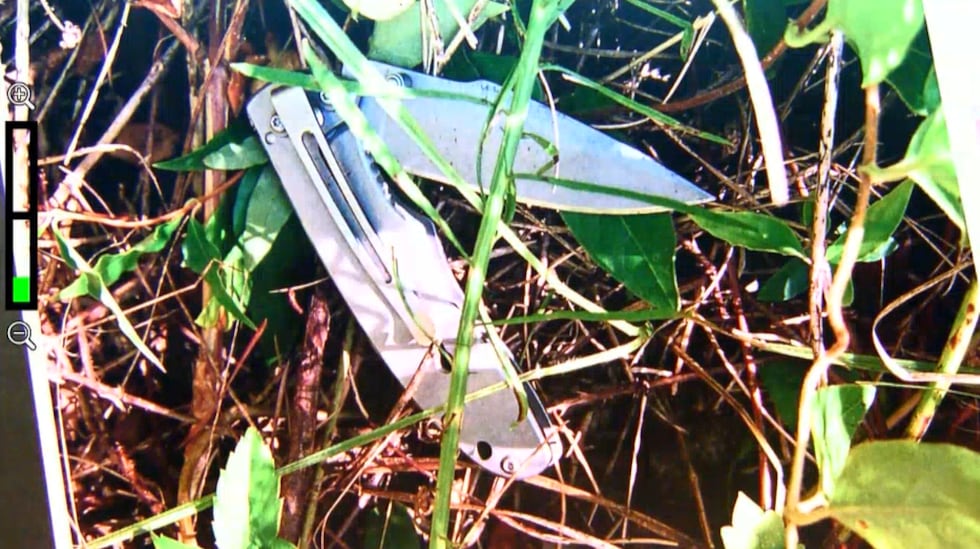 He could not remember how or when he purchased the pistol used in the roadside shooting.
Kelly testified that Murdaugh denied Smith had anything to do with the murders on Moselle Road when asked by investigators. Lead prosecutor Creighton Waters asked Kelly if there was any evidence Smith was involved with the double murder.
"None whatsoever," Kelly said.
Court adjourned until 9:30 a.m. on Friday. It will begin with the defense's cross-examination of Kelly.
Copyright 2023 WHNS. All rights reserved.