What are the charges facing Jalen Carter?
Former UGA defensive standout charged with reckless driving and drag racing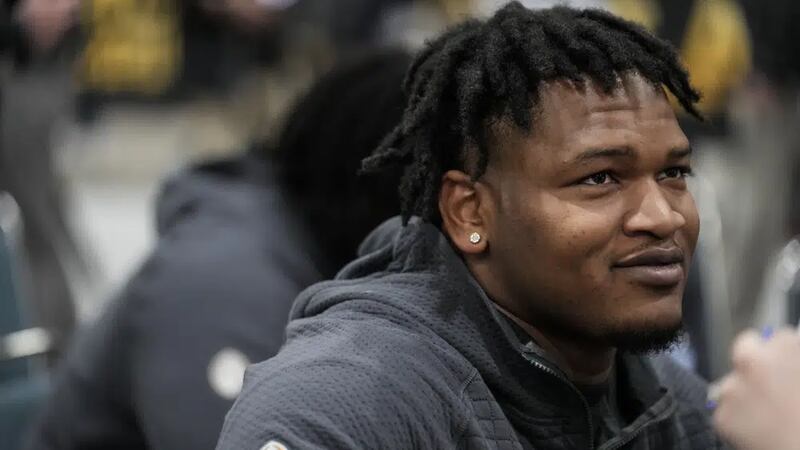 Published: Mar. 1, 2023 at 3:11 PM EST
|
Updated: Mar. 1, 2023 at 4:21 PM EST
ATLANTA, Ga. (Atlanta News First) - Former UGA defensive standout Jalen Carter is facing two charges related to a fatal, Jan. 15 car crash that left a teammate and a school staffer dead and two other people injured.
On March 1, a warrant was issued for Carter's arrest in the municipal court of Athens-Clarke County, Georgia, on two misdemeanor counts: one for drag racing and another for reckless driving.
Under the first warrant, GA Code § 40-6-186:
As used in this Code section, the term: "Drag race" means the operation of two or more vehicles from a point side by side at accelerated speeds in a competitive attempt to outdistance each other or the operation of one or more vehicles over a common selected course from the same point to the same point for the purpose of comparing the relative speeds or power of acceleration of such vehicle or vehicles within a certain distance or time limit. "Racing" means the use of one or more vehicles in an attempt to outgain, outdistance, or prevent another vehicle from passing, to arrive at a given destination ahead of another vehicle or vehicles, or to test the physical stamina or endurance of drivers overlong-distance driving routes.

No person shall drive any vehicle on a highway in this state in any race, speed competition or contest, drag race or acceleration contest, test of physical endurance, exhibition of speed or acceleration, or for the purpose of making a speed record, and no person shall in any manner participate in any such race, competition of speed, contest of speed, or test or exhibition of speed.

Any person convicted of violating subsection (b) of this Code section shall be guilty of a misdemeanor.
Regarding the second warrant citing GA Code § 40-6-390:
Any person who drives any vehicle in reckless disregard for the safety of persons or property commits the offense of reckless driving.

Every person convicted of reckless driving shall be guilty of a misdemeanor and, upon conviction thereof, shall be punished by a fine not to exceed $1,000.00 or imprisonment not to exceed 12 months, or by both such fine and imprisonment, provided that no provision of this Code section shall be construed so as to deprive the court imposing the sentence of the power given by law to stay or suspend the execution of such sentence or to place the defendant on probation.
Carter is widely ranked by numerous NFL draft observers and prognosticators as the upcoming draft's consensus No. 1 pick.
Copyright 2023 WANF. All rights reserved.