Man arrested after robbing, assaulting elderly man in home, police say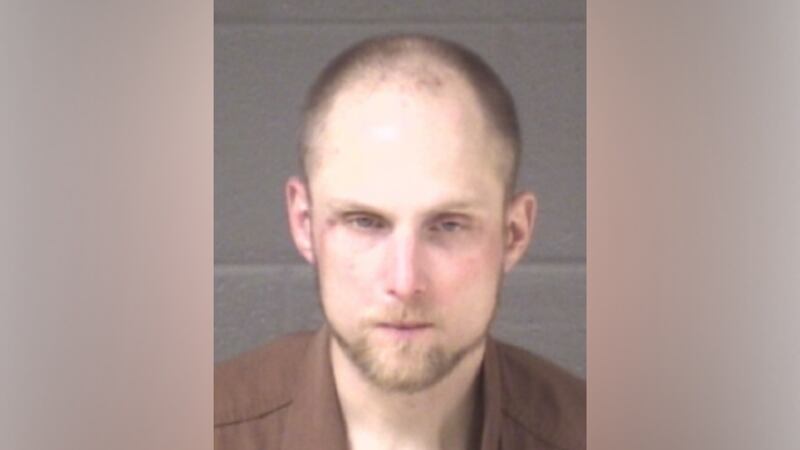 Published: Mar. 6, 2023 at 2:34 PM EST
|
Updated: Mar. 6, 2023 at 2:35 PM EST
ASHEVILLE, N.C. (FOX Carolina) - The Asheville Police Department said a man was arrested for assaulting and robbing an elderly man in his home in February.
According to police, officers responded to a home on South French Broad to investigate the report of an assault at around 8:43 a.m. on Tuesday, Feb. 28.
Once on scene, police found an elderly man inside of the house, suffering from obvious wounds to his head and face.
The man was taken to Mission Hospital for treatment for his injuries.
Police said the man reported that 38-year-old Luke Karrick came to his home early that morning, stating he was involved in a vehicle crash and needed medical attention.
According to officers, the man allowed Karrick in his home to help him, but as the man tried to provide care, Karrick assaulted and robbed him, then shortly fled on foot.
Later that morning, officers responded to a report of an assault in progress at Mission Hospital in which a Buncombe County Sheriff's Office deputy and EMT advised officers they were assaulted while trying to treat a man experiencing fentanyl withdrawal.
The man in that incident was later identified as Karrick.
He was then arrested and charged with the following:
Assault with serious bodily injury

Attempted common law robbery

Assault physical injury emergency person

Assault physical injury law enforcement officer

Injury to personal property

Injury to real property
Karrick was booked into the Buncombe County Detention Center under a $35,000 secured bond.
Copyright 2023 WHNS. All rights reserved.