Medical helicopter carrying patient crashes in Macon County
Published: Mar. 9, 2023 at 8:55 PM EST
|
Updated: Mar. 10, 2023 at 3:14 PM EST
MACON COUNTY, N.C. (FOX Carolina) - The Macon County Emergency Services announced that a medical helicopter transporting a patient to Mission Hospital crashed in the Northeast part of Macon County on Thursday night.
Officials said the crash happened around 7:00 p.m. near the Macon County Airport in the Burningtown Community.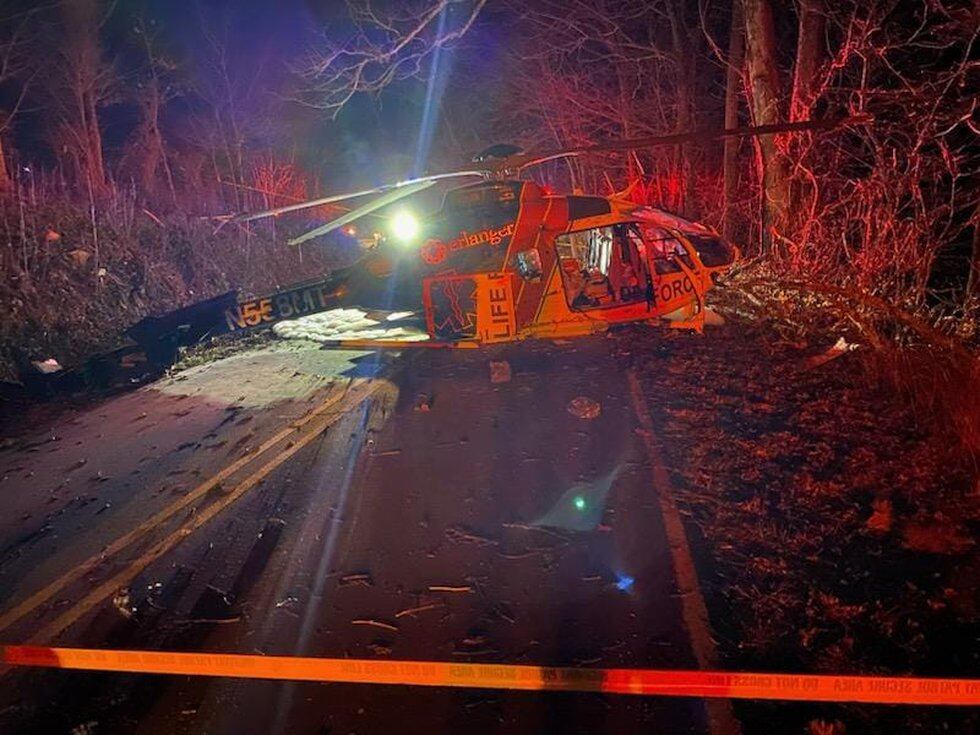 According to officials, the helicopter was carrying a pilot, copilot, nurse, and patient. They added that, thankfully, everyone reportedly survived the crash. Three people were taken to Mission Hospital with minor to moderate injuries, and a patient went to Angel Medical Center for evaluation.
Erlanger Health System released an update regarding the situation on Friday.
"Yesterday evening around 7 p.m., LIFE FORCE 6 crashed in Macon County, NC, while transporting a patient," said Jim Coleman, Erlanger President & CEO. "Thankfully, all four individuals on board, including the patient, are alive. One crew member was evaluated and released from a local hospital. The others on board were admitted to Mission Hospital, a North Carolina HCA Healthcare hospital, and are in stable condition. I appreciate the compassion shown by these two hospitals as they cared for our crew and patient while keeping our team informed."
Officials said part of Middle Burningtown Road will be closed most of Friday as crews go through the wreckage and investigate.
"We are grateful to our partners in the healthcare community for providing great care to our LIFE FORCE family both on scene and in the hospital and to the Macon Co Sheriff's Office and other local first responders for their assistance during this difficult time," said Robbie Tester, Erlanger VP of Patient Logistics. "I'm also grateful for all the calls, texts and concern shown by our staff, public safety agencies, and our air ambulance community from across the country. We do not have information regarding the circumstances or cause of the crash, but understand that the FAA and NTSB will be investigating, as is routine. Safety is of the upmost concern to our program, and as such we have suspend all LIFE FORCE operations until our crews feel ready to return to service."
Copyright 2023 WHNS. All rights reserved.