Finance subcommittee finishes investigation of SC's comptroller general
Published: Mar. 15, 2023 at 3:25 PM EDT
|
Updated: Mar. 15, 2023 at 4:09 PM EDT
COLUMBIA, S.C. (WCSC) - A Senate Finance panel recommends removing South Carolina's comptroller general from office and transferring his office duties to other agencies.
These recommendations come after a Senate subcommittee held four hearings to investigate Richard Eckstrom, the state's top accountant.
The subcommittee was looking into a $3.5 billion mistake he made over the last decade.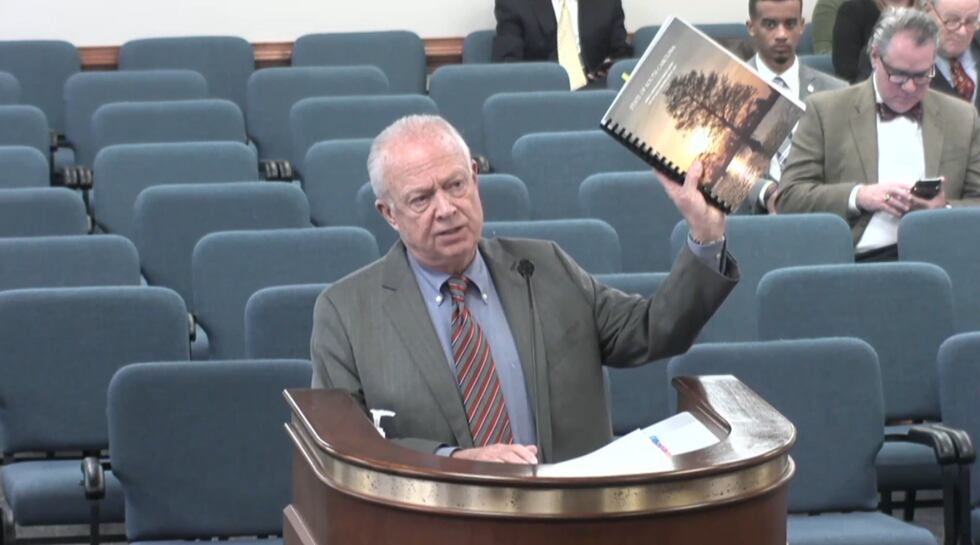 "When it comes to reporting the State's finances, the buck stops with the Comptroller General," Subcommittee Chairman Larry Grooms said. "Today, this investigate subcommittee delivered the accountability that the people of South Carolina deserve. I ask the Comptroller General to resign."
During previous hearings, Eckstrom said that error his office made over a 10-year period led it to report in the state's official accounting document that South Carolina had $3.5 billion more in reserves than it actually had.
He said the state accounting system had been double-counting money transferred to colleges and universities, which use different accounting systems.
While this error does not affect the state budget, whose writers use a separate set of numbers, this accounting document is used by national rating agencies to determine South Carolina's credit rating.
"It seems the comptroller was more interested in personal vanity and receiving awards than he was in the accuracy of his reporting," Grooms said.
Eckstrom, a Republican, has held this job since 2003 and was just re-elected this past November for another term.
The subcommittee unanimously adopted the report on Eckstrom Tuesday. They presented their recommendations at the State House on Wednesday.
Eckstrom issued the following response to the report and the recommendations:
I strongly disagree with the findings of senators. Make no mistake: My team and I worked tirelessly to identify the cause of a complex problem. Once we identified the cause of the problem, we worked with stakeholders to correct it. I have made this clear to those who have asked and I will continue to. We remain committed, more than ever, to collaborating with state agencies, and legislators to make sure the work taxpayers elected us to do is done efficiently, effectively and transparently. I will not be distracted by anyone from the work ahead of us, work voters elected me to do during this term.I have long been an advocate of restructuring state government to make it more responsive to the people. Going forward, I will advocate to make the comptroller's office an appointed position.
Copyright 2023 WCSC. All rights reserved.