UGA student recovers from 'medical nightmare' on spring break
What was supposed to be one last spring break with friends, turned into a 'medical nightmare' for a UGA student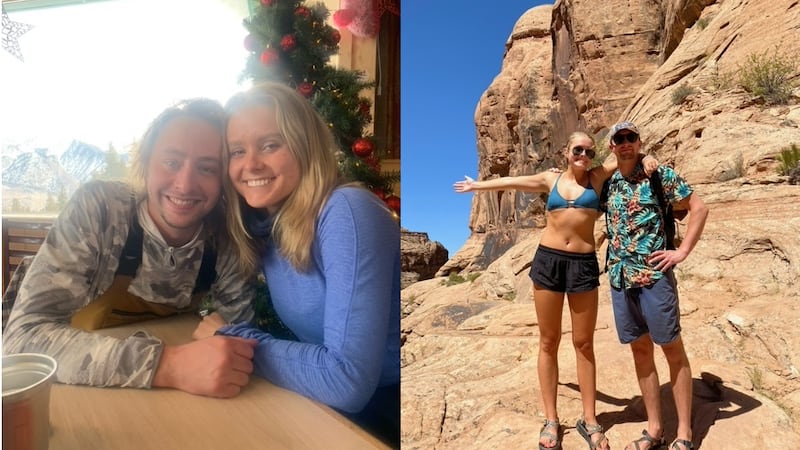 Published: Mar. 14, 2023 at 7:02 PM EDT
|
Updated: Mar. 28, 2023 at 12:35 AM EDT
ATLANTA, Ga. (Atlanta News First) - UPDATE: Liza Burke has now been diagnosed with a brain tumor. Burke is in treatment for the tumor, according to Laura McKeithen. According to McKeithen, Burke is making progress and responding to family and doctors with physical motions such as wiggling her toe and squeezing their hands.
ORIGINAL STORY: A University of Georgia student is in critical condition at the hospital after suffering a brain hemorrhage while on spring break in Mexico.
Liza Burke was supposed to be flying back here to Georgia over the weekend, but instead, after multiple delays and a lot of frantic hours, she was emergency airlifted from Mexico to a hospital in Jacksonville, Florida where her mother lives.
Her parents say what was supposed to be one last spring break with friends turned into a medical nightmare.
"They told us they thought her body was shutting down," said Laura McKeithen, Liza Burke's mother.
On her final day in Cabo San Lucas, Mexico the UGA senior wasn't feeling well. She woke up that morning with what felt like a migraine, then hours later her friends couldn't wake her up from a nap.
"Compared to when she was in Mexico and first arrived, she's doing a lot better," said McKeithen.
Burke was rushed to a hospital in Mexico for emergency surgery and eventually diagnosed with AVM or Arteriovenous Malformation, a condition that causes bleeding in the brain.
"She's got spunk, she's beautiful, she's a fighter," said Tom Burke, Liza's father. "She has a booming personality. Wonderful confidence. And a beautiful heart."
After several delays, Burke's parents managed to get her transferred to a hospital in Jacksonville, Florida where she's now breathing on her own, but still heavily sedated. Her mom and dad are thankful for all the support back here in Georgia, with many of Burke's classmates at UGA contributing to a GoFundMe set up in her name, which started with a fundraising goal of $40,000. At last check on Tuesday, it was well past $125,000.
"I think it's super sweet when you see these $10 or $5-dollars ones. These are just kids who want to pitch in," said McKeithen.
"Keep the prayers coming and thanks to everyone. It's been a heck of a journey," said Burke.
Her parents say surgeries will likely be necessary, including a pacemaker.
Copyright 2023 WANF. All rights reserved.