First Alert Freeze next several mornings
Published: Mar. 17, 2023 at 6:29 AM EDT
|
Updated: Mar. 18, 2023 at 9:58 PM EDT
GREENVILLE, S.C. (FOX Carolina) - Freezing temperatures are back for the next few mornings, but the 70s are right around the corner.
First Alert Headlines
First Alert Weather Days Sunday, Monday & Tuesday for freezing morning temperatures

Sunny skies dominate through Tuesday

Warming up next week
Download the First Alert Weather app for custom alerts.
As was the case with our cold snap earlier this week, we can look forward to plenty of sunshine over the next few days. Temperatures at night drop below freezing Saturday night and for a few nights after. This has prompted us to call for First Alert Weather Days Upstate for Sunday, Monday and Tuesday mornings, as the cold continued to pose a threat to the early growing season.
Freezing temperatures will cause stress and damage to plants, so be sure to protect them starting Saturday night. Otherwise Saturday is a nice day, just a bit breezy with highs near 60 in the Upstate and 40s for the mountains. Colder Sunday with highs in the low 40s for the mountains Sunday and low 50s in the Upstate.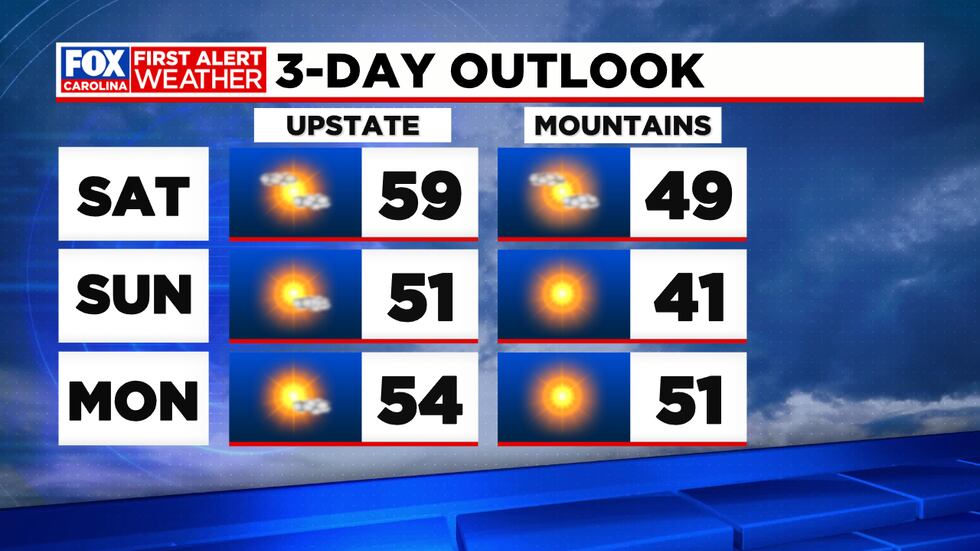 Monday may be the first day of Spring, but it's unseasonably cool with highs still in the 50s. Temperatures are on the upswing over the course of next week. We inch into the 70s by Thursday. We also get plenty of sun throughout the week, so it looks like things may be starting to turn the corner as we move into the end of March.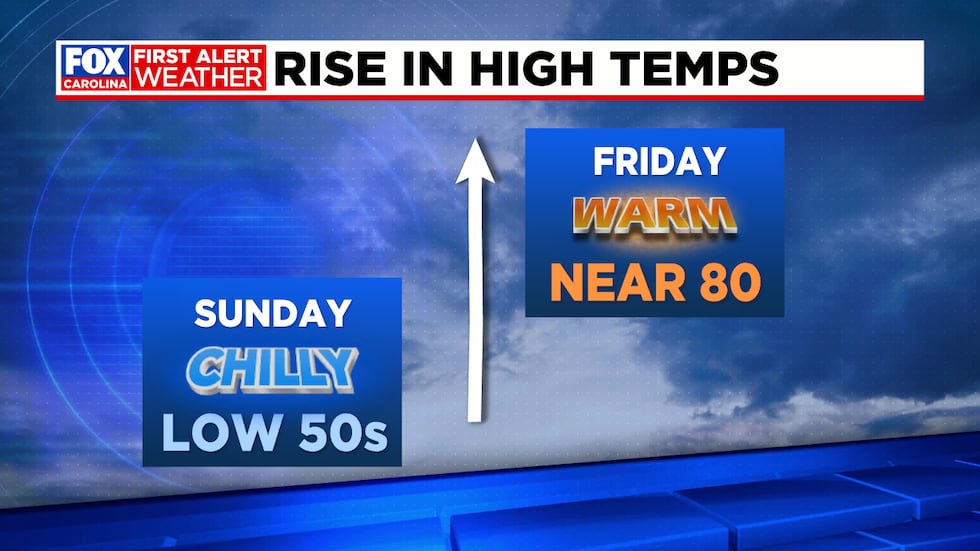 Copyright 2023 WHNS. All rights reserved.