Student files lawsuit over pledge of allegiance assault, Lexington One moves to dismiss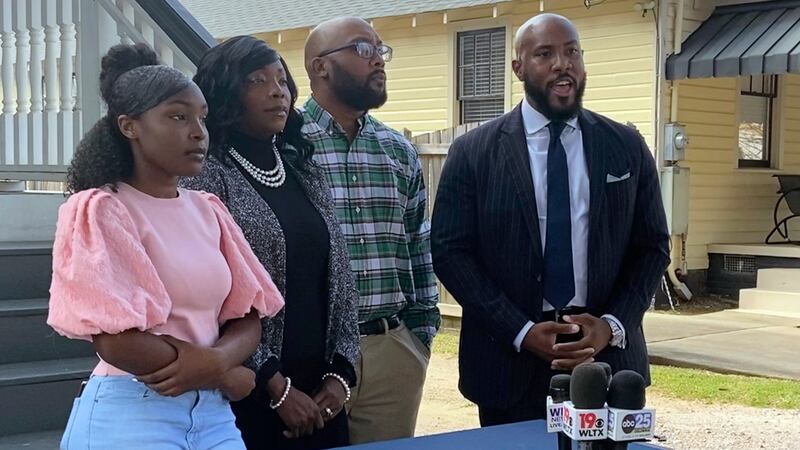 Published: Mar. 16, 2023 at 8:10 PM EDT
LEXINGTON, S.C. (WIS) - Attorneys representing Lexington District One have filed a motion to dismiss a lawsuit made by a family following an incident at River Bluff High School in November 2022.
Court documents say a 15-year-old student decided not to recite the Pledge of Allegiance while it was playing over the school intercom. Then, River Bluff teacher Nicole Livingston yelled and demanded the student stopped walking to honor the pledge.
The lawsuit continues by saying Livingston pushed the student against a nearby wall, making her unable to move so she would honor the pledge.
After the altercation, the student was taken to the principal's office following the alleged assault, according to court documents.
The lawsuit also adds the student's first and fourteenth amendment rights were violated.
In response to the family's lawsuit, the district sent a press release that included the school's policy regarding the Pledge of Allegiance.
"To ensure that Lexington One schools are in compliance with state law, Lexington One Board Policy IMD requires that schools designate a time for the Pledge of Allegiance each school day while honoring a person's right to not participate. The policy further states that the district will not 'penalize him/her for failing to participate.'"
Additionally, the press release also included the steps that were taken after the incident.
The steps taken after the incident:
An assistant principal began an investigation by reviewing video footage from one camera in the hallway where the incident occurred.

The assistant principal met with the parents of the student and informed them that school administrators were investigating the incident as a personnel matter.

The district's Human Resources office was notified and began an investigation.

The School Resource Officer was notified and a report was filed that afternoon. This is standard procedure when an incident involves allegations of misconduct that could lead to criminal charges.

Following district procedure, the employee, an instructional assistant, was placed on administrative leave and remained on administrative leave until the district concluded the investigation.

During the course of the investigation, additional video footage from another camera position in the hallway was obtained and reviewed.

The parents and their attorney came to the school to review all video footage.

Law enforcement reviewed all video footage and informed the district that no criminal charges would be filed related to this incident.
District officials added they typically do not issue statements about ongoing legal matters but district leaders felt compelled to give the statement to address the response to media coverage and to clarify the details related to the situation.
Notice a spelling or grammar error in this article? Click or tap here to report it. Please include the article's headline.
Stay up to date with WIS News 10. Get the app from the Apple App Store or Google Play Store and Stream us on Roku, YouTube, Amazon Fire, or Apple TV.
Copyright 2023 WIS. All rights reserved.