Two injuries reported after massive fire at the Pinova Plant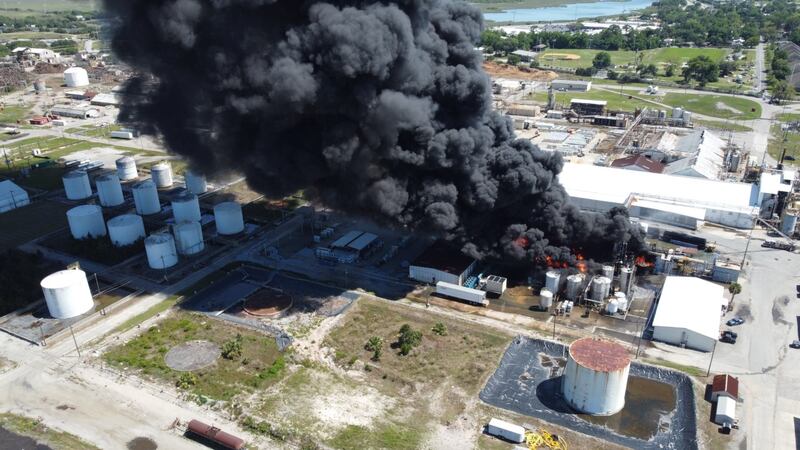 Published: Apr. 15, 2023 at 4:49 PM EDT
|
Updated: Apr. 16, 2023 at 9:53 AM EDT
GLYNN COUNTY, Ga. (WTOC) - A major fire at a manufacturing plant in Brunswick has caused evacuations and shelter-in-place order for people in the area.
Two injuries were reported. The injuries were minor burns and they were treated by paramedics onsite.
The city's communications director Katie Baasen says the state of emergency was lifted at 8 a.m. Sunday morning, after mutual aid crews left the site at 3 a.m.
The fire caused evacuations and a shelter-in-place order for people in the area at a manufacturing plant. Those orders were lifted around 10 p.m. Saturday night according to Glynn County Emergency Management.
Officials say the fire started Saturday morning and was contained around 10 a.m. but then it reignited.
The fire was later contained around 9:30 p.m. according to Glynn County Board of Commissioners.
Anyone within a half-mile radius of the plant located just off of highway 17 was ordered to evacuate.
Shelter-in place orders were in effect for residents on St. Simon's Island and those in a 1 mile radius from the plant. Officials say this was due to wind conditions.
The shelter organized by the American Red Cross at Howard Coffin Park remained operational with around 30 people staying overnight.
No injuries have been reported and an inspection is underway to find out what started the fire.
Copyright 2023 WTOC. All rights reserved.