'My adrenaline was definitely pumping': Dad delivers baby on the side of I-20 in Lexington County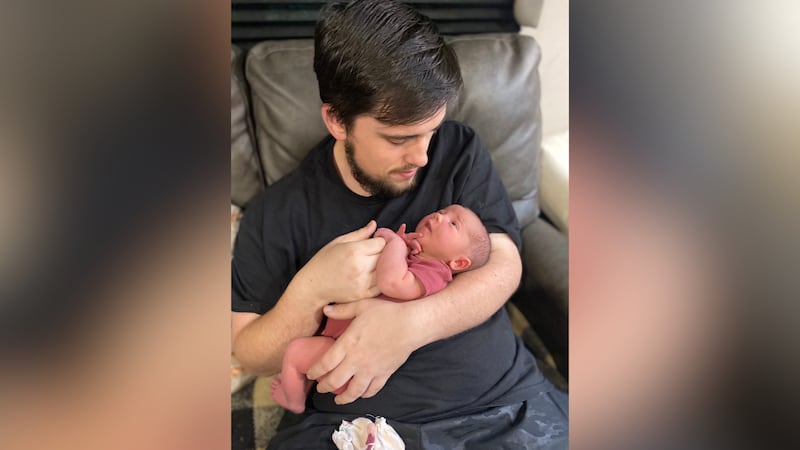 Published: Apr. 18, 2023 at 10:35 AM EDT
LEXINGTON COUNTY, S.C. (WIS) - The youngest daughter of Matthew and Kathryn Williamson made quite the entrance into the world after being born on the side of Interstate 20.
It happened in Lexington County between mile markers 51 and 53 on April 13.
Matthew told WIS-TV Kathryn took caster oil and eggs around 2 p.m. in an attempt to avoid an induction. Around seven hours later, Kathryn woke Matthew up and told him, "It's time to go."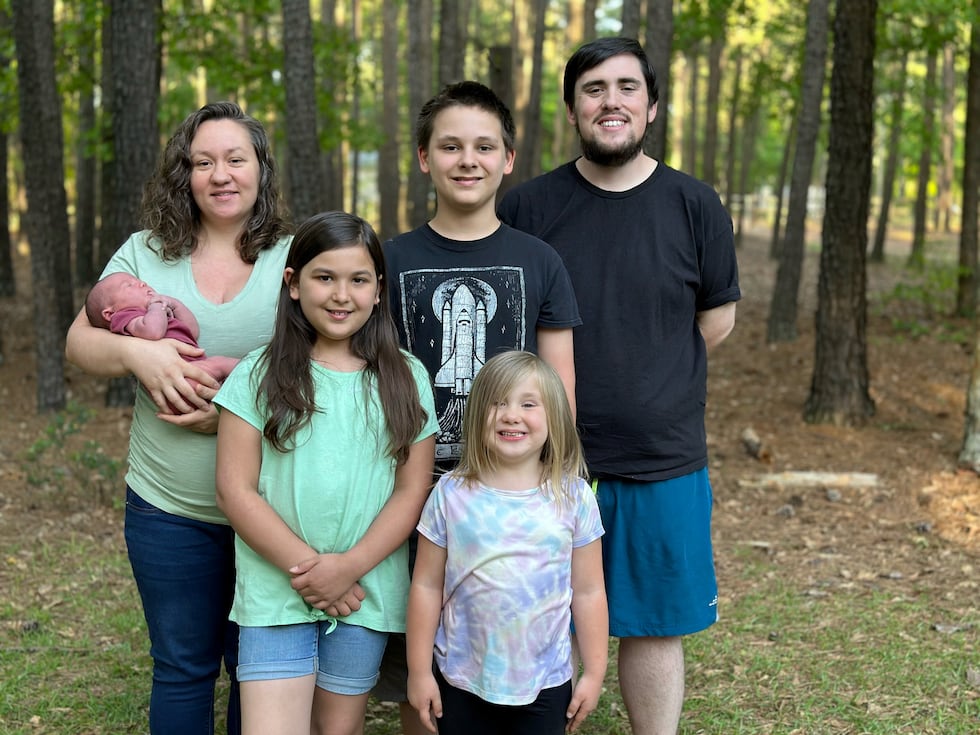 They embarked on the nearly 40-minute drive to the hospital. Matthew said his wife was "clearly in pain" as he was speeding at 80 mph on the interstate towards the hospital.
About 15 minutes into the drive, Kathryn told him, "Pull over!"
After Matthew pulled over and got to his wife, he saw the baby's head crowning. He called 911, but before he could fully tell them what was going on the baby was out.
"My adrenaline was definitely pumping," Matthew said.
Emergency operators assisted them with aftercare.
Matthew told WIS-TV by the time they got into their van, he knew they weren't going to make it to the hospital.
"In my mind I'm thinking she's getting more intense contractions, but as soon as we got into the vehicle ... she doesn't sound like it's just simple contractions at this point," he said.
The thought of not being at the hospital if something went awry was a worry for Matthew.
"If something goes wrong with the baby, am I going to be able to get her to breathe?" he said.
The mom and her daughter are both in good health.
Although this wasn't a traditional birth, Matthew didn't mind helping his wife deliver their daughter.
"Normally, the father doesn't get to play the catcher, you're off to the side," he said. "I didn't mind playing that position, it just wasn't what I was expecting."
After his daughter was born, the family continued to the hospital in their van to get there faster than an ambulance could. Matthew described the response from the hospital staff as "shocked" since this isn't a common occurrence.
"They said we did good keeping her warm, and making sure she was responsive, and kept safe," he said.
The father of five told WIS-TV he and his wife now look at the situation as God was looking after them.
Matthew gave some advice for other fathers who may find themselves helping their partner give birth outside of a hospital.
"Even though you're feeling stressed ... as a male, the only thing you can do as their partner is to make sure she isn't stressed out, and think of the next step before it gets there," he said.
"Be as thoughtful as possible for the person giving birth."
Notice a spelling or grammar error in this article? Click or tap here to report it. Please include the article's headline.
Stay up to date with WIS News 10. Get the app from the Apple App Store or Google Play Store and Stream us on Roku, YouTube, Amazon Fire, or Apple TV.
Copyright 2023 WIS. All rights reserved.