Defendant accused in shooting death of 6-month-old boy wants to be tried separately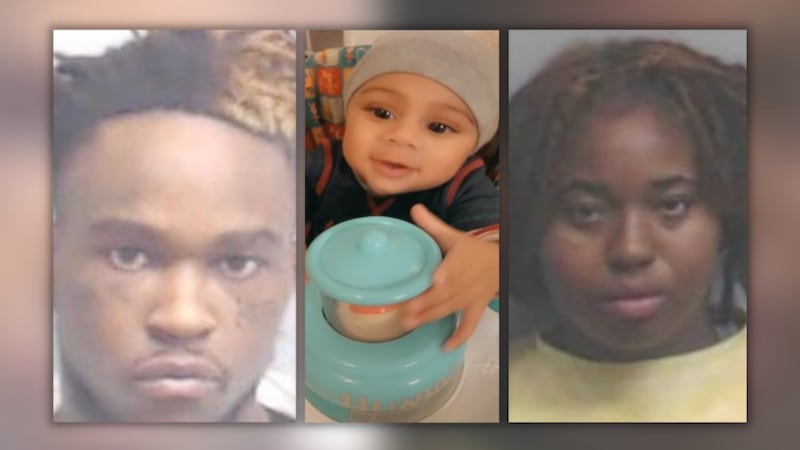 Published: May. 8, 2023 at 7:13 AM EDT
|
Updated: May. 8, 2023 at 1:04 PM EDT
ATLANTA, Ga. (Atlanta News First) - One of the defendants charged with murder in the 2022 death of 6-month-old Grayson Fleming-Gray appeared in court Monday asking to be tried separately from her co-defendant.
WATCH THE FULL COURT APPEARANCE BELOW:
Dequasie Little and Sherice Ingram face charges of murder and aggravated assault in connection with the case. Their trial was supposed to start May 15.
At Monday's hearing, Ingram's attorney asked to be severed from the case and tried separately. Judge Charles Eaton agreed.
The judge also agreed to postpone Little's trial after the prosecution announced that Little will face an additional gang-related charge. Little's attorney seemed surprised by the additional charge and accused the prosecution of using the additional charge as a delay tactic.
The shooting happened in the middle of the afternoon on Monday, January 23, 2022. Kerri Gray had just parked her car in front of a Food Mart on Anderson Avenue in northwest Atlanta when people driving by in two cars started shooting at each other, police said.
She frantically called 911 after realizing a bullet struck her 6-month-old son Grayson. He died while still strapped in his car seat in the backseat of his mom's car.
After Ingram's arrest, police said they did not think Ingram pulled the trigger, though she was still charged with murder. In August, a judge allowed her to leave jail on bond as she awaits trial.
RELATED STORIES:
Copyright 2023 WANF. All rights reserved.