'He's my only child:' Family of a man killed in hit-and-run speaks out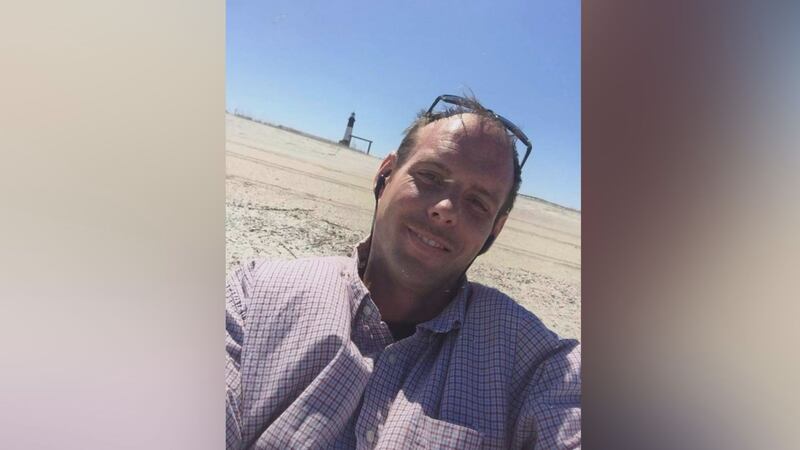 Published: May. 14, 2023 at 4:28 PM EDT
|
Updated: May. 14, 2023 at 7:13 PM EDT
SAVANNAH, Ga. (WTOC) - The family of a man killed in a hit and run just days ago, is speaking out.
According to the Georgia State Patrol, 37-year-old James Nichols was riding his bike in the middle of Ferguson Avenue on Thursday, when he was rear-ended.
Troopers believe that the car that hit him, a silver Ford, continued to drive away after the crash.
Nichols was transported to the hospital, where he died of his injuries.
Now Nichols' family is mourning his loss, while asking for answers.
"There's always that 'Why?' Now it's here, Mother's Day. It makes it even worse. He's my only child. I raised him, I lived for him," Cheryl Roth, Mother of James Nichols said.
Just days ago Cheryl Roth believed she would be spending Mother's Day with her son James Nichols.
Instead, she spent it at a cemetery, planning for his burial.
"Even though I had two plots one for him and one for me never did I ever dream I'd have to bury him first," Roth said.
Nichols was killed in a hit and run accident this past Thursday and the driver who hit him, still has not been found, according to GSP.
The Georgia State Patrol also says that there was no surveillance video in the area- and no witnesses.
It's a reality that Roth, is struggling to cope with.
"That's what I want to know the real truth, so I can have some closure. Because Jimmy didn't deserve this whatsoever. Really he didn't."
Roth remembers her son for his love for motorcycles and bikes- as a snazzy dresser- but most importantly, as a kindhearted person.
"A wonderful human being, who would do anything for anybody."
And now Roth says there's only one thing she can do, for James.
"Mostly I want him to have a proper burial, so I can have some kind of closure, some kind. This has been a horrible thing to know how he died."
Anyone with information about this is asked to contact the Georgia State Patrol.
Copyright 2023 WTOC. All rights reserved.