YouTuber Hank Green shares cancer diagnosis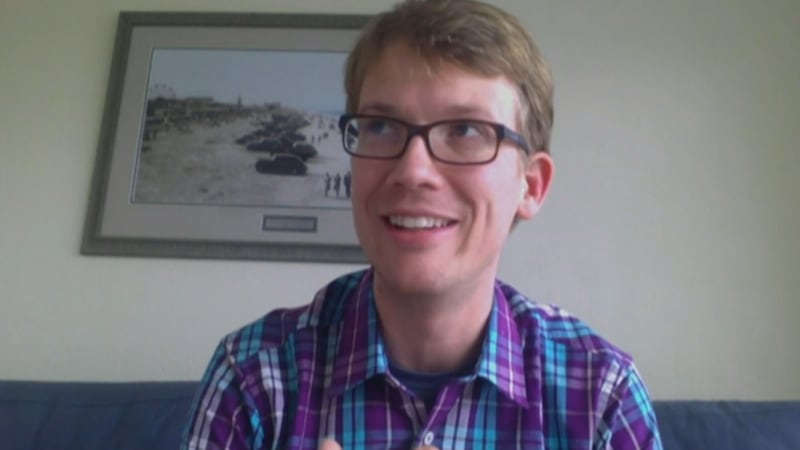 Published: May. 20, 2023 at 10:07 AM EDT
(CNN) - YouTuber Hank Green revealed that he is battling cancer.
The 43-year-old announced his diagnosis with Hodgkin lymphoma in a video Friday morning saying he was diagnosed with the disease after noticing enlarged lymph nodes.
Green said the cancer is considered very treatable.
In a Twitter post, he said he started his first session of chemotherapy soon after the video was released.
Green, who gained popularity through a collaborative YouTube channel with his brother called "Vlogbrothers," said he is not yet sure how his diagnosis will affect his work.
Hodgkin's lymphoma is a form of blood cancer that affects the lymphatic system.
According to the American Cancer Society, the five-year relative survival rate for all patients diagnosed with the disease is around 89%.
Copyright 2023 CNN Newsource. All rights reserved.