Dry and mild, with increasing sunshine ahead
Published: May. 22, 2023 at 12:12 PM EDT
|
Updated: May. 23, 2023 at 4:38 AM EDT
GREENVILLE, S.C. (FOX Carolina) - A dry forecast remains, with Tuesday still bringing times of sun and clouds but sunnier skies are ahead.
First Alert Headlines
Cooler with some clouds Tuesday

Dry stretch for most of this week

Comfortable and less humid all week
Download the First Alert Weather app for custom alerts.
We're waking up to dry, mostly cloudy skies but with a few breaks in the clouds from time to time. Morning lows are in the mid to upper 50s for most, some still in the 60s. Highs will be a touch cooler compared to Monday, with most ranging in the low-to-mid 70s by the afternoon.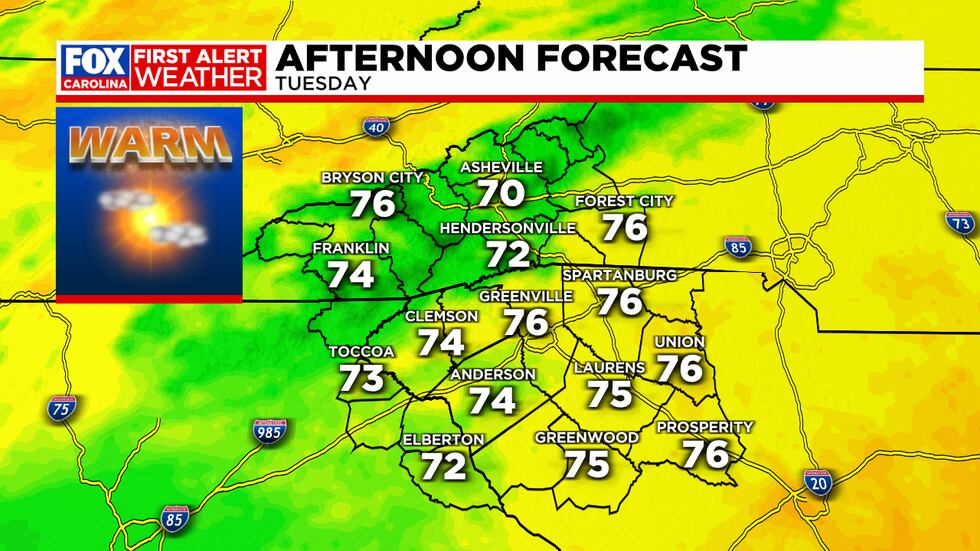 We turn the corner into brighter conditions beginning on Wednesday. High pressure finally manages to push away the stalled front to our south, allowing mostly sunny skies to take over for the middle of the week. We keep on that course, even as a weakening cold front sags south across the region late Thursday into Friday. This may stir up an isolated shower or storm, especially across the mountains Friday but it doesn't look like a washout for that start of the holiday weekend. Highs for Wednesday and Thursday are in the mid 70s to around 80. But temperatures take a hit on Friday thanks to the cold front, knocking us back to the low to mid 70s.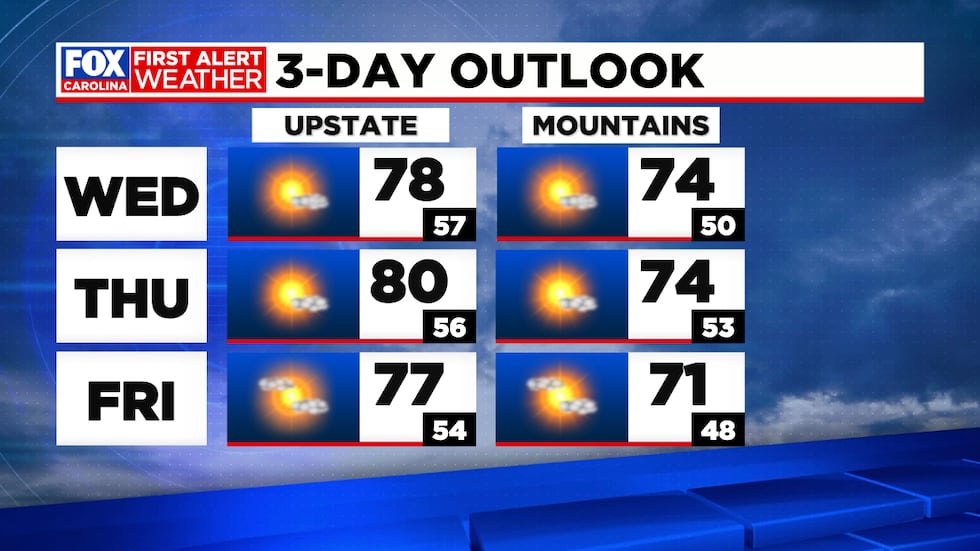 No major changes as we head into Memorial Day weekend, either! Partly cloudy skies are in the cards for Saturday and Sunday right now, with highs in the middle 70s to low 80s. Whether you are traveling or staying at home for the long weekend, things look to be in good shape!
Copyright 2023 WHNS. All rights reserved.