Bond hearing postponed for parents accused of trying to starve their son to death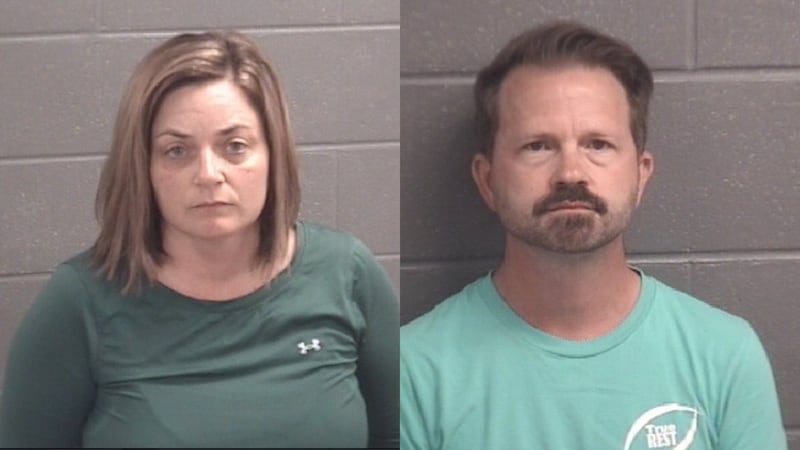 Published: May. 23, 2023 at 7:14 AM EDT
|
Updated: May. 23, 2023 at 1:46 PM EDT
GRIFFIN, Ga. (Atlanta News First) - The parents accused of trying to starve their 10-year-old son to death appeared in court Tuesday to ask a judge to let them out of jail on bond. But without attorneys, Judge Ben Coker suggested they postpone the hearing for three weeks.
Tyler Schindley, 46, and his wife Krista Schindley, 47, agreed. The hearing is rescheduled for June 12 at 9 a.m. at the Spalding County Courthouse.
RELATED: Ex-wife of Griffin man sheds light on child abuse allegations
A neighbor called 911 on May 12 when she spotted the boy wandering down the street. The neighbor told dispatchers the boy asked her not to call his parents. The boy weighed 36 pounds, prosecutors said, which is about half of what a typical 10-year-old child would weigh.
RELATED: Police release 911 call revealing moment Griffin neighbor finds 36-pound child
According to arrest warrants, the Shindleys tried to starve their son to death, withholding food from him and locking him in his bedroom with no access to food, lights, hot or warm running water, an outside view, toilet paper, electronic communication, human interaction, adult supervision, or access to exit the bedroom for "extended periods of time and on multiple occasions."
It did not appear food was withheld from four other children who were living in the home at the time of the arrest. They were taken into state custody.
Copyright 2023 WANF. All rights reserved.