2 killed when home under construction collapses in storm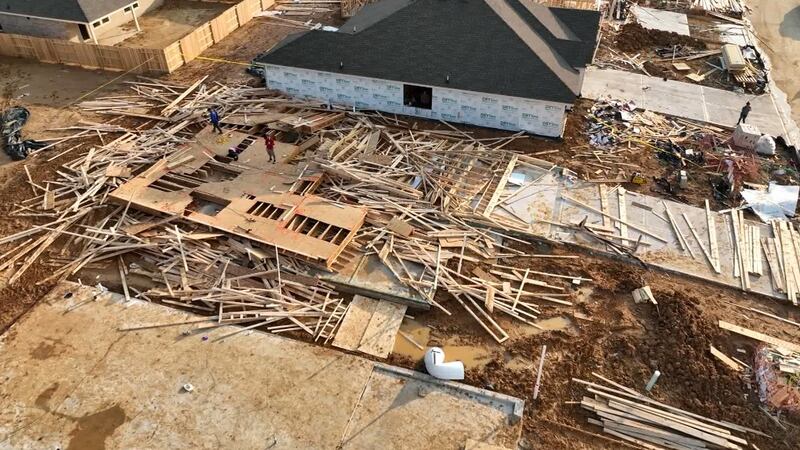 Published: May. 24, 2023 at 12:02 AM EDT
CONROE, Texas (AP) - Two people were killed and several others were hurt Tuesday afternoon when a home that was under construction collapsed as strong storms hit north of Houston in the Conroe area.
A home under construction in the Ladera Creek area fell sometime after 3 p.m., news outlets reported.
Two workers were killed and seven injured victims were taken to a hospital, according to Conroe Assistant Fire Chief Mike Legoudes. The conditions of the injured workers weren't known.
Conroe Fire Chief Ken Kreger stopped short of saying that the collapse was caused by the storms, but said that his department got the call just after the storms passed.
The series of storms prompted warnings in the area of incoming tornadoes and severe thunderstorms. Storm damage was also reported north of Conroe in Huntsville.
More than 18,000 customers were without power as of Tuesday evening in Montgomery County, where Conroe is located, as well as in neighboring Walker County, where Huntsville is located, according to Poweroutage.us.
Copyright 2023 The Associated Press. All rights reserved.