Gamecocks advance in SEC Tournament, defeating Georgia
South Carolina defeats Georgia in the open SEC tournament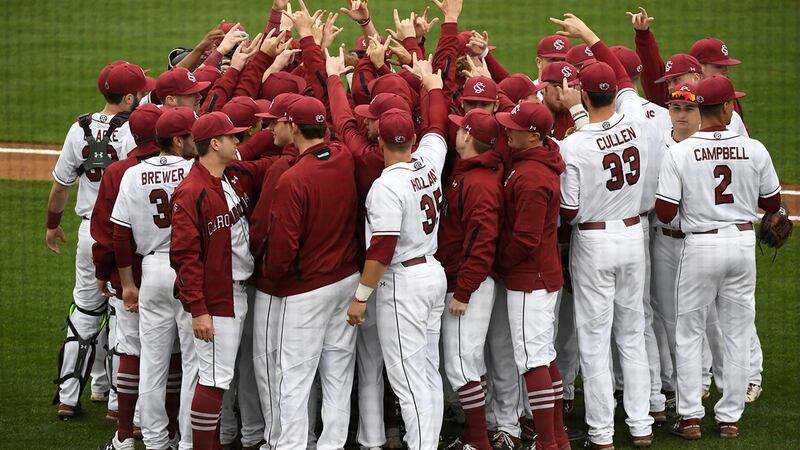 Published: May. 23, 2023 at 8:00 PM EDT
GREENVILLE, S.C. (FOX Carolina) - South Carolina baseball shut down Georgia 9-0, keeping the team scoreless first time in the open SEC Tournament.
This is Gamecocks first win since 2018 when they defeated Missouri.
James Hicks was the pitcher of the game. Hicks threw a season high with 90 pitches, allowing just four hits and striking out six batters while keeping Georgia scoreless in six innings. On offense, the rest of the team was able to deliver 12 hits and score nine runs. Helping the team advance in the SEC tournament.
Will Sanders, the starting pitcher, was unavailable to play, but Coach Kingston is hopeful for Sanders to be back in a week. Chris Veach, right-handed pitcher, is having a day-to-day hip injury, Eli Jerzenbeck, right-handed pitcher, is out for the rest of the season, and Will McGillis, infielder, got x-rayed and feared that he rebroke his a bone in his forearm. McGillis probably needs to rest
South Carolina will play the No. 3 seed LSU in a double elimination tomorrow morning at 10:30AM. The game will be televised on SEC Network.
Copyright 2023 WHNS. All rights reserved.