Terriers down UNCG 6-1 in SoCon Tournament
Terrier ace tosses complete game to set up match-up with Mercer tonight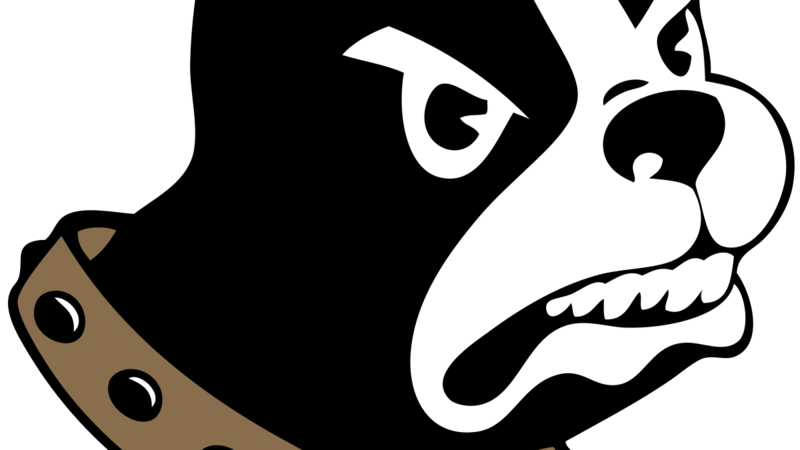 Published: May. 25, 2023 at 4:25 PM EDT
GREENVILLE, S.C. (FOX Carolina) - Behind a career-best 15 strikeouts and complete game by Matthew Marchal, the No. 3 Wofford baseball team downed No. 6 UNCG 6-3 Thursday afternoon at Fluor Field in the Southern Conference Championship presented by Holston Gases. The Terriers improve to 38-17 while the Spartans fall to 23-33.
Wofford starter Matthew Marchal (11-3) earned the win after delivering his career-best outing. The ace tossed his first-career complete game, striking out a career-high 15 batters in his 9.0 innings of work. Marchal allowed only one run, which was unearned, on three hits and one walk. He held UNCG hitless over the first 6.1 innings before a one-out bloop single in the seventh broke it up.
In claiming the win, Marchal tabbed his 11th victory of the season. That matches the Wofford single-season record, set four times prior, most recently in 2007 by Ben Austin.
Spartan starter Jay Miller (2-8) suffered the loss after surrendering two runs on four hits in 2.1 innings.
Wofford tallied 10 hits in the contest, led by Marshall Toole with a career-best four base knocks. He added two RBI to tie with Ryan Galanie and David Wiley for the team lead in the contest. Galanie and Wiley each clubbed a home run in the affair, with Galanie's lifting over the green monster in left field. Seven of the nine starting Terriers tallied a hit, and one of those without a hit worked a walk for all but one to reach base safely.
After two scoreless frames, Wofford broke through in the bottom of the third with three runs. Marshall Toole led the inning off with a single, and Ryan Galanie followed to deliver a 108-mph two-run blast over the green monster that traveled 360 feet. With the scoreless tie broken, the Terriers tacked on another later in the inning with a David Wiley sacrifice fly. Wofford held a 3-0 lead.
Wofford added two more in the bottom of the fifth. With the bases loaded, Toole roped a single into left center to bring two runners home, extending the Terrier lead to 5-0.
David Wiley padded the lead further in the bottom of the seventh with a 351-foot, 97 mph solo shot to left center. Wofford's lead stood at 6-0.
UNCG cracked onto the scoreboard with an RBI double in the top of the ninth to avoid the shutout, but it was too little, too late. Marchal locked down the contest and sealed Wofford's 6-1 triumph.
The Terriers will play again later tonight in a winners' bracket showdown with No. 2 Mercer. First pitch against the Bears is scheduled for 7:30 p.m. at Fluor Field.
Copyright 2023 WHNS. All rights reserved.