Wildfires lead to smoky conditions in the Carolinas
Published: Jun. 5, 2023 at 4:57 PM EDT
|
Updated: Jun. 6, 2023 at 8:04 AM EDT
GREENVILLE, S.C. (FOX Carolina) - The wildfires burning in Canada have produced enough smoke to get pulled as far south of the Carolinas. This will decrease air quality, especially for the mountains. If you have breathing issues like asthma, please limit your time outside in the mountains.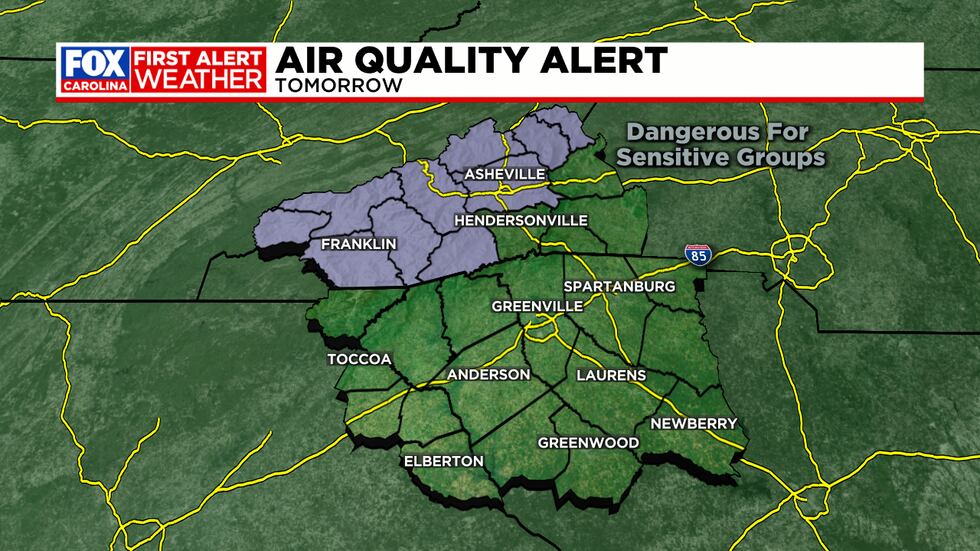 As the fires burn in Canada, the upper level winds/jet stream acts to carry that smoke south into the U.S. Bigger issues with air quality will happen in the midwest, but we have an air quality alert in place for the mountains on Tuesday from the smoke. Conditions should improve toward later this week.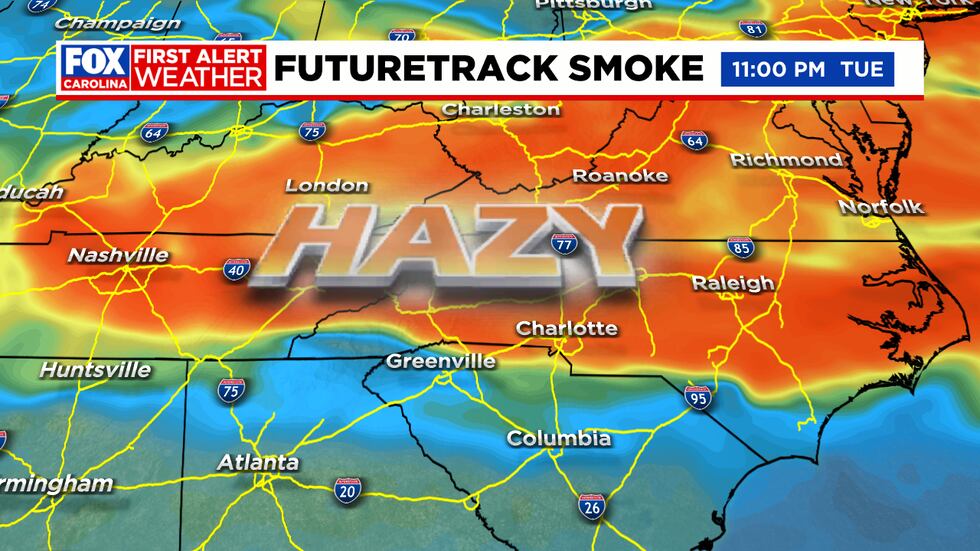 This happens from time to time, and often in the Upstate we end up noticing a distinct haze to the sky and some really beautiful sunsets/sunrises!
Copyright 2023 WHNS. All rights reserved.