Investigation into blocked crossings gets results weeks after video went viral
Proposed infrastructure changes, Senate legislation among recent developments
Published: Jun. 26, 2023 at 1:17 PM EDT
(InvestigateTV) — Stunning video showing a little girl climbing under train cars to get to school in Hammond, Indiana, continues to create ripple effects across the country, with reaction from the rail industry, lawmakers on Capitol Hill and beyond propelling action.
"Heartbreaking" — That's the word that railroad insider Jared Cassity used to describe that video, shot as part of an InvestigateTV/ProPublica investigation into blocked crossings that cut off neighborhoods, delay first responders and force children to tangle with train cars on their way to class.
"The moment folks see it; they realize there's a problem. I don't think they understand how to address it just yet," said Cassity, the safety director for the International Association of Sheet Metal, Air, Rail and Transportation Workers (SMART), the union representing train conductors and engineers as part of its transportation division.
"But at least they can see for themselves this is not right," Cassity said. "This is not something that should be happening in the United States of America. This is something that has to be corrected. We cannot allow this to continue."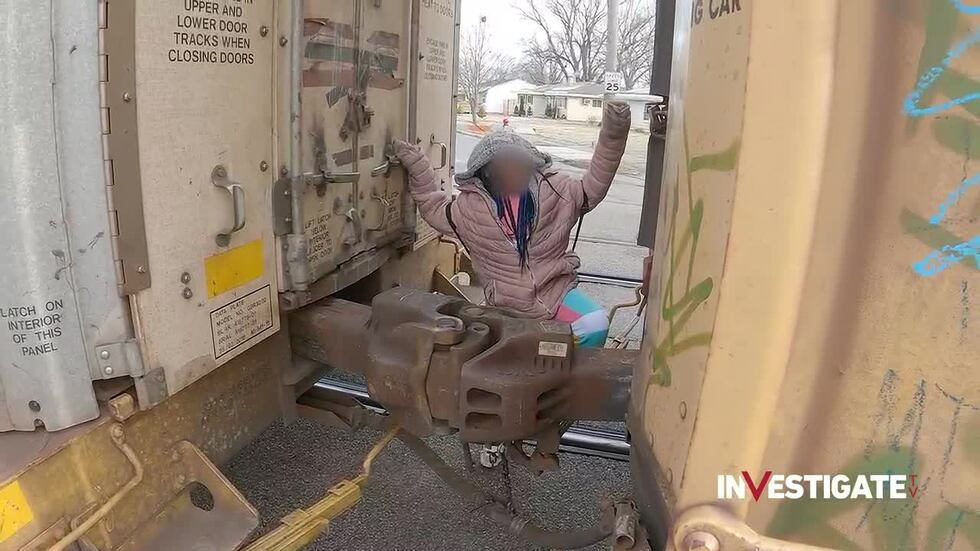 The union is trying to lead the charge. Just weeks after seeing InvestigateTV/ProPublica's report highlighting the dangers of blocked crossings, the organization began circulating the video as part of an online awareness campaign for its members.
Kenny Edwards, Indiana State Legislative Director for SMART, said, "It's been the tip of the spear in getting the public and as well our own membership to realize the unsafe aspects of very long trains."
The organization isn't stopping with awareness efforts. Cassity said the InvestigateTV and ProPublica report, which shows children climbing under and through stopped cars, is being incorporated into the union's training as well.
The goal of showing the video, he said, is to give conductors and engineers a real example of the potentially deadly impacts of a well-documented problem they're well aware of.
"In my opinion it was incredibly powerful and effective," he said of the rail crossing investigation.
Separation of trains is key to dealing with blocked crossings, union says
But training isn't the solution to a problem Cassity said has been further complicated by increasingly long trains that could go on for miles. SMART wants to see train length limited, along with other measures to improve rail safety; but until that happens, the organization believes separating trains that block crossings is a reasonable solution.
Cassity calls it a simple process but said many rail carriers opt not to split up their cars when crossings are blocked, making a decision that he believes puts profits over safety.
"It's not a big deal, but because they want the train to move when they want the train to move, they don't want to have to deal with the time of the conductor walking, they don't want to lose the time of separating it and putting it back together," he said.
The Association of American Railroads (AAR), which represents rail companies, told InvestigateTV that splitting trains can result in crossings being blocked for longer periods of time while the train is rebuilt. Additionally, the organization said having crews split a train can pose an increased risk of injuries — especially at crossings where trains interact with drivers.
The railroad association said rail companies use a variety of strategies to minimize blocked crossings and will cut trains where appropriate, acknowledging stopped trains are not good for communities or their customers.
The organization, along with other stakeholders including SMART, is participating in research looking at train length being done by the National Academies of Science's Transportation Research Board. The panel is expected to make recommendations to Congress, including the possibility of steps designed to reduce the adverse affects of longer trains.
But the association has been clear the organization believes the best rail crossing is no crossing at all, with the organization applauding $570 million in federal grants recently awarded to projects across the country that are designed to eliminate railroad crossings.
"The projects selected for this initial round of investment will advance safety and reduce traffic delays, while also keeping goods moving across the nation. Everyone wins through this type of smart infrastructure investment," association president and CEO Ian Jefferies said in a press release.
Senate legislation follows investigation into blocked crossings
U.S. Sen. Raphael Warnock has also emphasized the importance of eliminating crossings, particularly given the dangers posed because of blockages that put communities at risk. Citing the InvestigateTV and ProPublica report, the Georgia democrat successfully introduced provisions into the new Rail Safety Act that directly address blocked crossings.
"It's unbelievable. I think a lot of people aren't aware of this," Warnock said in an interview with InvestigateTV about the blocked crossing video he said helped inspire his proposal. "This is more than an inconvenience, this is dangerous."
Federal lawmakers want to know more about the danger. The proposed rail safety legislation moving through Congress also includes language that would direct the National Academies of Sciences to study frequently blocked crossings, examining safety as well as financial impacts before offering solutions and recommendations.
Warnock's provisions to the Rail Safety Act would modify that federal crossing elimination grant program to provide special attention to crossings near schools or along school bus routes.
The other provision he added to the bill would create a process to allow community members to directly communicate blocked crossings to rail carriers. Currently, the Federal Railroad Administration collects complaints from the public, with tens of thousands reported each year — but the agency has no authority to regulate the problem, leaving communities nationwide frustrated.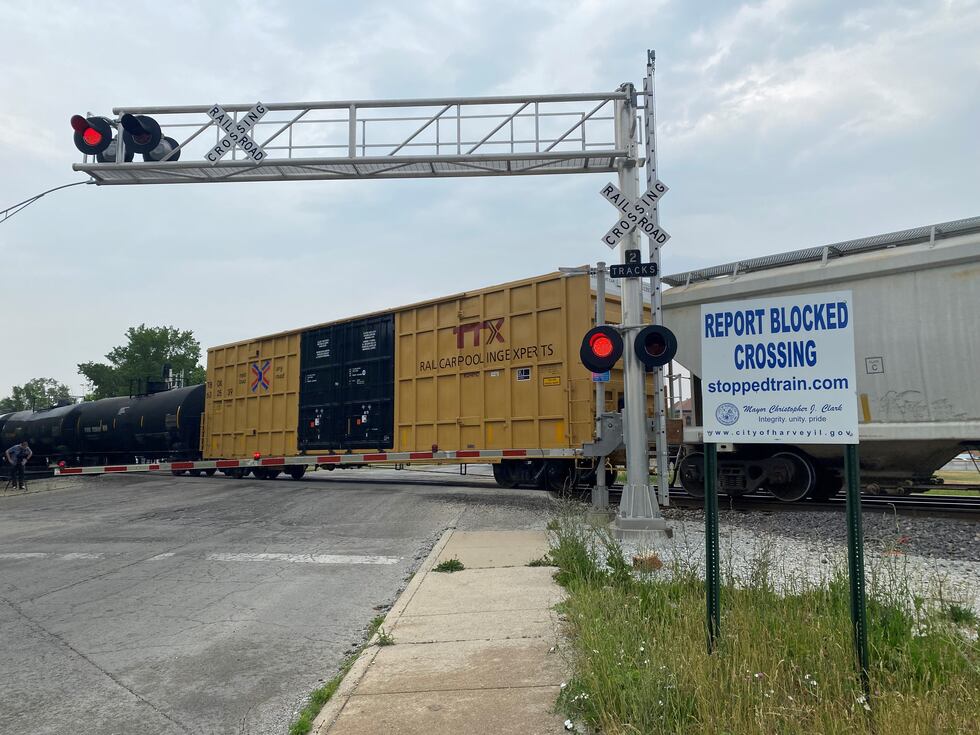 "I'm not going to stop there. I'm going to keep building on this so we don't have situations where we literally see school children climbing over and under trains which could start moving at any time," Warnock said. "If these large railway corporations are able to act with impunity and no penalties, no accountability, this is what you get. We have to hold them accountable."
City at center of national conversation on blocked crossings gets potential solution
In Hammond, Indiana, where video of the children climbing trains was captured, the company responsible for blocking crossings appears to be taking some accountability.
Hammond Mayor Tom McDermott says Alan Shaw, CEO of Norfolk Southern, reached out to his office the day after the initial InvestigateTV and ProPublica report was published.
"He was horrified just like the rest of us, and he wanted to help solve the problem," McDermott said in an interview with InvestigateTV.
According to the mayor, the city is in active talks with the company about funding a $5 million pedestrian bridge that would enable children in Hammond to cross the tracks safely, even when trains are present.
Norfolk Southern didn't respond to specific questions about the proposed project from InvestigateTV, saying only that it continues to engage with the mayor and community officials on this issue.
Still, McDermott says he's confident the project will happen by 2025, with national attention providing the catalyst for solutions he's fought for since becoming mayor nearly 20 years ago.
"I think everybody's paying attention. And I know what the difference is. I've been singing from this set of tunes for 20 years and finally we're getting traction," McDermott said. "I know what the difference is. It's the power of the press. There's no doubt about it."
Copyright 2023 Gray Media Group, Inc. All rights reserved.