Getting Answers: River Rd.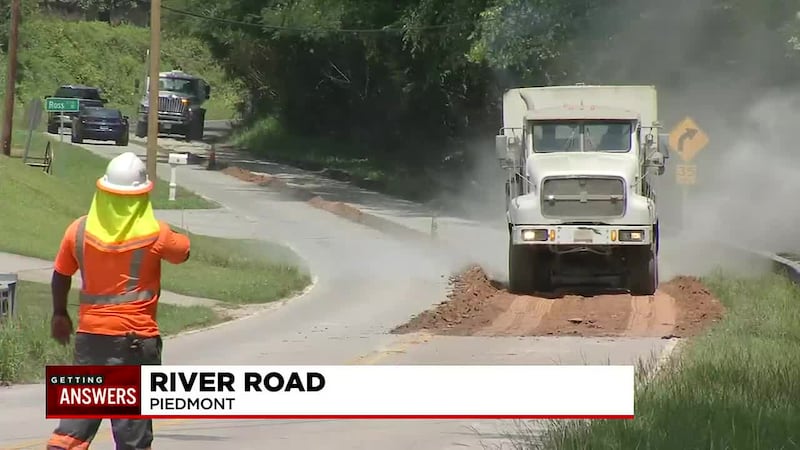 Updated: Jul. 13, 2023 at 7:00 PM EDT
ANDERSON COUNTY, S.C. (FOX Carolina) - We first looked into River Road two years ago, and we know people have been waiting for improvements.
"They're finally starting to do some work, but before that it was definitely pretty rough," Anderson County resident, Aaron Augspurger, said.
Aaron Augspurger lives in Anderson County and takes River Road several times a week.
"It was a safety hazard because the shoulders of the road had fallen in past the white lines," Augspurger said.
Drivers are often dodging potholes, crumbling pavement and cracked shoulders.
"I think they're spread pretty evenly throughout the whole road, from what I've gathered. Riding it so often, its been pretty bad throughout the whole road," Augspurger said.
Crystal, who lives along River Road wrote in with the same concern, "The road is literally crumbling apart and falling into my ditch!"
"Over time, there was nothing to stop the erosion up against the road and as the dirt eroded, the road kind of fell in with it," Augspurger said.
Crews are now working to fix the road, digging up old concrete, and pouring new.
"I know they've been out here for the last week starting some work and it looks like preparing it for new asphalt and put in some dirt to fill the areas that are eroding, so hopefully they can put something that will hold that dirt there so they don't run into the same problem," Augspurger said.
Starting in Piedmont by Anderson Highway, crews are making their way down the eight-mile stretch that ends near Powdersville.
"The sooner the better, but hey, if it takes a little longer to get it done right then I'm all for that," Augspurger said.
Crews started repaving the road last week and will finish up sometime in August.
In the meantime, be prepared for closures along River Road while construction is underway.
Do you have a road you would like to submit? Contact us here.
Copyright 2023 WHNS. All rights reserved.