Manhunt underway for man accused of killing 4 in Henry County
The suspect's mother is now working with police to locate the suspect and convince him to turn himself in.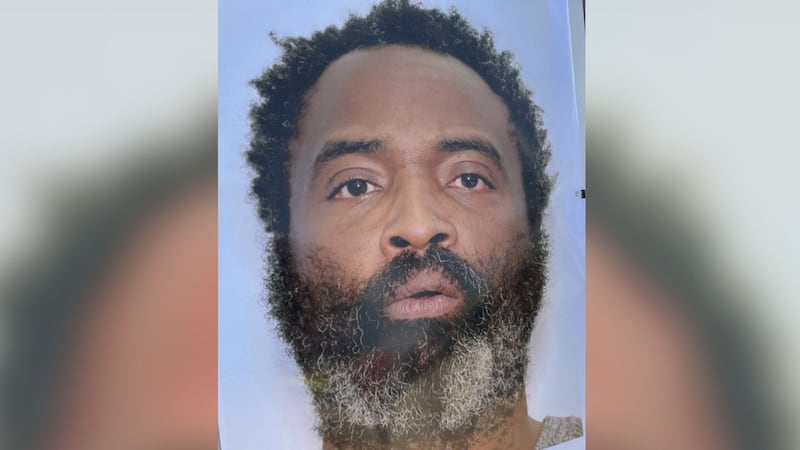 Published: Jul. 15, 2023 at 2:28 PM EDT
|
Updated: Jul. 15, 2023 at 11:34 PM EDT
HAMPTON, Ga. (Atlanta News First) - At least four people are dead following a shooting incident Saturday morning in Hampton.
During a press conference, authorities said the suspect is Andre Longmore, 40, from Hampton. According to authorities, three of the victims were men and one was a woman. They declined to release the names of the victims and are offering a $10,000 reward for information that leads to the suspect's whereabouts or arrest.
"Wherever you are, we will hunt you down in whatever hole you may be hiding in and bring you into custody. Period," Henry County Sheriff Reginald Scandrett said.
The suspect's mother is now working with police to locate the suspect and convince him to turn himself in.
The Hampton Police Department said in a statement on Sunday that they are working with the Georgia Bureau of Investigation, the U.S. Marshals Service and the Henry County Sheriff's Office to search for Longmore. The department advised that he shouldn't be approached, as he may be armed and dangerous.
"This is not normal for us," Hampton Police Chief James Turner said. "As a community, we will grieve together."
Henry County officials originally said there was an "active shooter" in the Dogwood Lakes area around 10:45 a.m. on Saturday and that they were assisting the Hampton Police Department.
Atlanta News First was in the Dogwood Lakes neighborhood all day, where the shooting happened. One man said he saw the shooter in action through his window.
"I was looking out the window, and as I was just about to open up the window, I heard a bow. When I open the window, I see my man's arms are up and he's coming back down, and I'm like, 'Woah,'" Frankie Worth said.
He said Longmore shot his neighbor.
"He was shooting at my neighbor," Worth said. "He was shooting right at the car. Soon as I opened up my window, I saw his arms in the air. I'm like okay I just missed the shot and when he came back down he focused again," he said. "I was kind of confused, why ain't my neighbor stepping on the gas? Well, he ain't stepped on the gas because he been hit and when the car went swoop like that and slowed down and tried to pick up again I knew the shot was good because he knew the shot was good. Because I watched his whole form," he added.
He said at first, he didn't realize what was going on.
"At that time, I didn't know. I didn't know that he was an active shooter that had killed anybody. I just thought that they were having an altercation in front of my house," Worth said.
Worth said for a second, he thought Longmore saw him watching.
"When he looked, I thought he kind of saw me in the window and I realize he's just checking around," Worth said.
Later Worth witnessed Longmore walk down the road.
"He started walking calmly at first, let me stroll on up to see what else. Then he started realizing I need to make haste. He picked up speed and then he disappeared behind the tree and that was it," Worth said.
Atlanta News First notified another man who lives up the street about the scene. He was in disbelief to see the proximity. A home just feet away from his backyard had crime scene tape everywhere.
"I'm going to be truthful when you knocked on my door a minute ago, I wasn't aware of nearly nothing like this has transpired," Roy Hendrix said. "Come in my backyard and I seen this tape around this house right here behind me and the other houses and apparently these people behind me somebody here got shot. I'm very concerned. I'm upset right now. I never would have thought in a million years, something like this would transpire," Hendrix said.
As Longmore remains on the run, some people stated they are fearful.
"It's scary I'll probably have a hard time sleeping tonight. I might have a gun in each hand when I go to bed. I just can't believe it," Hendrix said."Look at my house, what 150 feet. I mean here's my house right here and there's that house right there and you see the yellow tape through my fence. I'm concerned. I'm praying for the families too that have lost loved ones. I don't know these people here but I do know there's a family here. I know there w a couple of kids I believe--either grandkids or their kids," Hendrix said.
Return to Atlanta News First for updates on this developing story.
A family friend has launched a fundraiser for two of the victims.
Angie Lanier, who set up the family fundraiser, said the couple has lived in the Dogwood Lakes area for fifteen years and were looking forward to retirement.
"They were high school sweethearts, family-oriented, hard workers. The dad was 67 and the mom's birthday was in August and she would have been turning 67. Her dad was a jokester and her mom was always smiling," Angie Lanier said.
Lanier went on to say that she hopes the suspect turns himself in so that the family gets justice.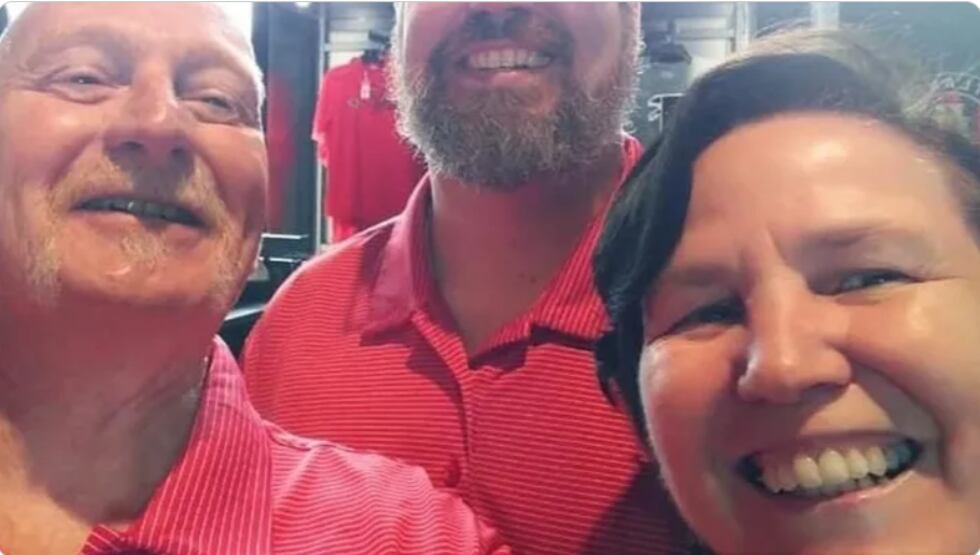 Copyright 2023 WANF. All rights reserved.