Funeral plans set for fallen Newberry police officer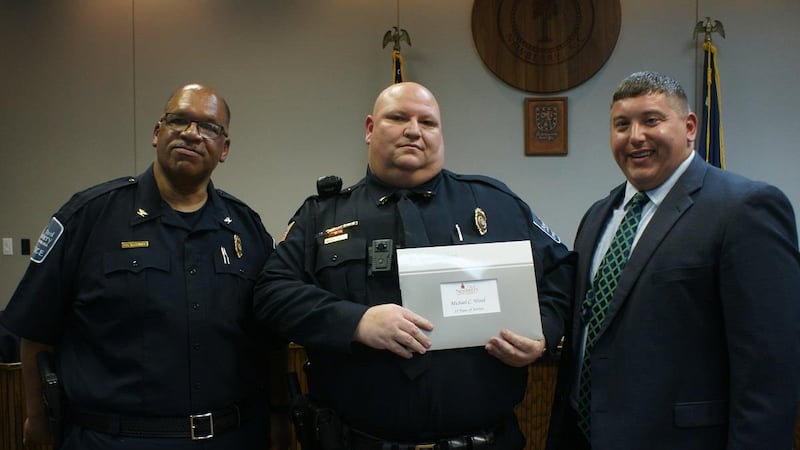 Published: Jul. 28, 2023 at 1:11 PM EDT
NEWBERRY, S.C. (WIS) - The funeral plans have been set for fallen Newberry police officer Lt. Michael Wood.
Wood will be honored at Wiles Chapel on the campus of Newberry College at 10 a.m. Monday, July 31.
The family will receive friends at McSwain-Evans Funeral Home on Sunday, July 30 from 4 p.m. to 7 p.m.
Wood, 48, died on duty after his unmarked patrol car collided with a tractor trailer at the intersection of Nance Street and Dixie Drive. on Wednesday night.
His obituary stated memorials can be made to Serve and Connect in Columbia.
Details surrounding what caused the crash remain unclear.
WIS has submitted Freedom of Information Act requests with the City of Newberry, the State Highway Patrol and Department of Transportation for records which may provide insight .
The Newberry Police Department reported Wood was responding to a call. He was in an unmarked car.
It's unclear if he was running lights and sirens. State law requires drivers to yield right of way to emergency vehicles running those signals.
Notice a spelling or grammar error in this article? Click or tap here to report it. Please include the article's headline.
Stay up to date with WIS News 10. Get the app from the Apple App Store or Google Play Store and Stream us on Roku, YouTube, Amazon Fire, or Apple TV.
Copyright 2023 WIS. All rights reserved.