Chick-fil-A plans to test 2 new restaurant concepts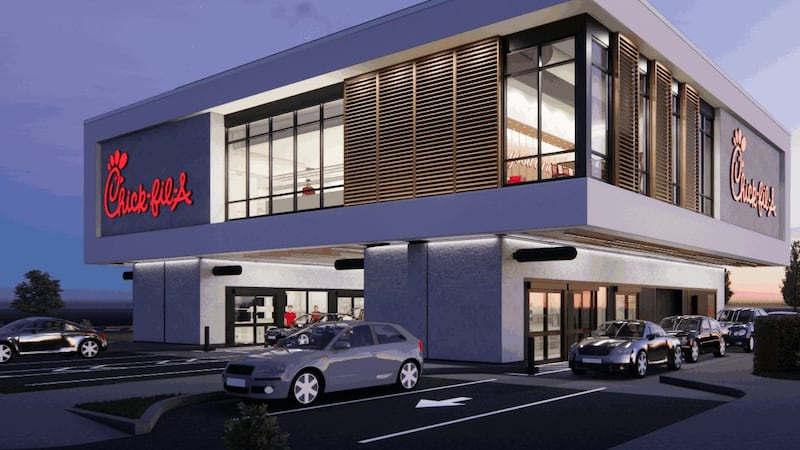 Published: Jul. 29, 2023 at 4:32 PM EDT
ATLANTA (WANF/Gray News) - Chick-fil-A is set to open two new restaurant concepts aimed at cutting down wait times.
The fast-food chain will test a two-story drive-thru restaurant in Atlanta and a walk-up restaurant in New York City for digital orders only.
"Digital orders make up more than half of total sales in some markets – and growing – so we know our customers have an appetite for convenience," said Khalilah Cooper, Chick-fil-A's executive director.
According to Cooper, the Atlanta restaurant will feature four drive-thru lanes that allow guests to choose to place their order with a team member or use the mobile app.
"The kitchen will also be twice as large as at typical Chick-fil-A locations and it will be above the drive-thru," a company spokesperson said. "Orders will travel through an overhead conveyor belt connected with chutes that run down the sides."
Meanwhile, the walk-up concept in New York is said to be designed to fit in urban areas with heavy foot traffic.
The company said its digital-focused restaurants are designed to make getting orders more convenient than before.
The restaurants are scheduled to open in 2024 with more details expected to be released regarding the locations.
Copyright 2023 WANF via Gray Media Group, Inc. All rights reserved.