Coastal storm moves in, breezy and dry locally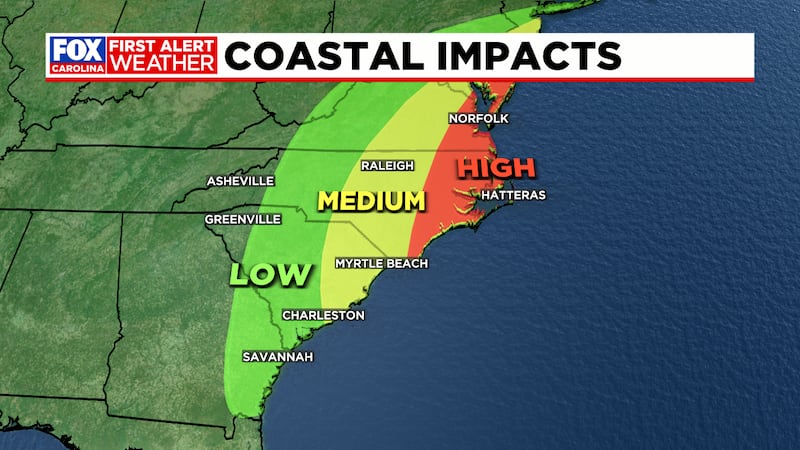 Published: Sep. 20, 2023 at 9:17 AM EDT
|
Updated: Sep. 21, 2023 at 4:07 PM EDT
GREENVILLE, S.C. (FOX Carolina) - The coastal storm developing east of Florida is showing an increased risk for tropical development.
Locally we are looking at mostly clear conditions but the breeze will pick up to 10-20 mph through the day on Friday. Expect highs to stay near 80 through the weekend with partly cloudy skies each day. We should notice winds settling by late Saturday into Sunday.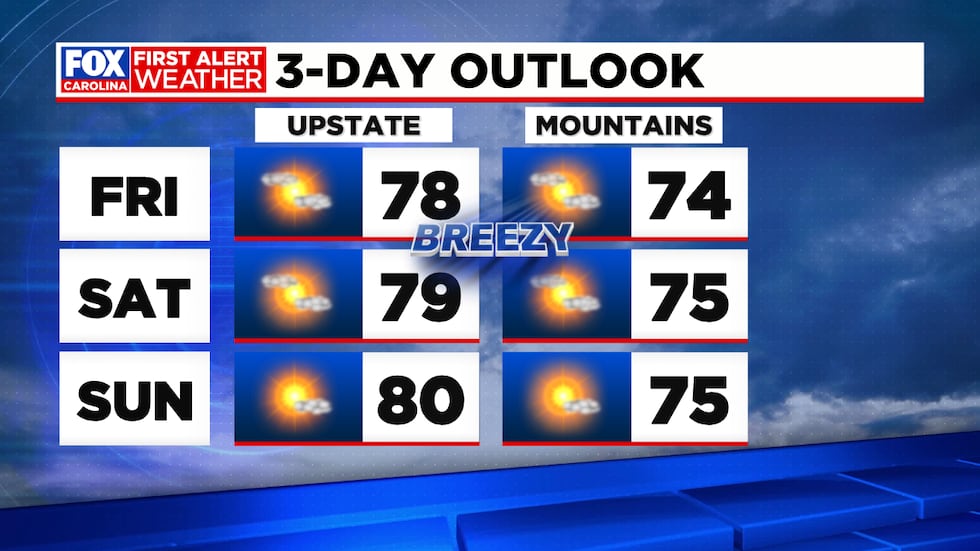 Over the next several hours we're expected Ophelia to form.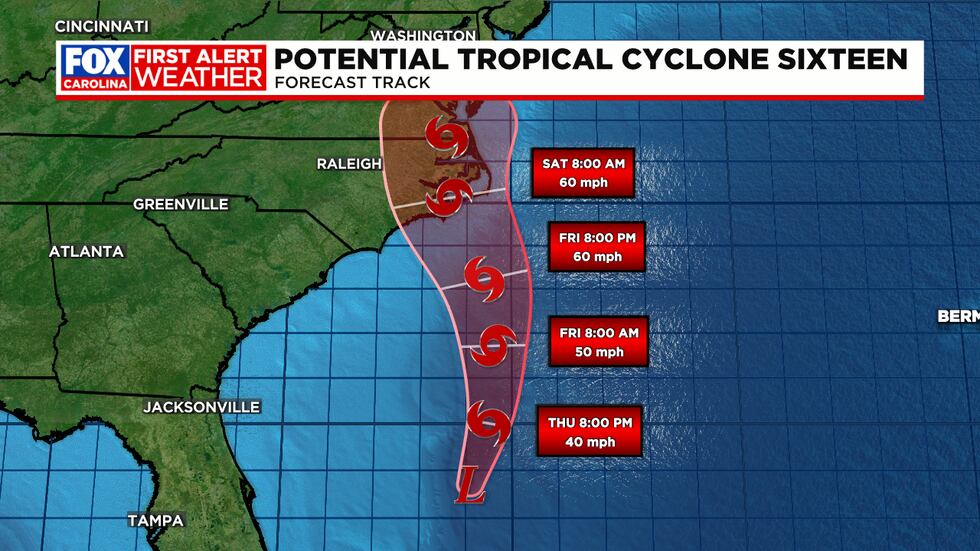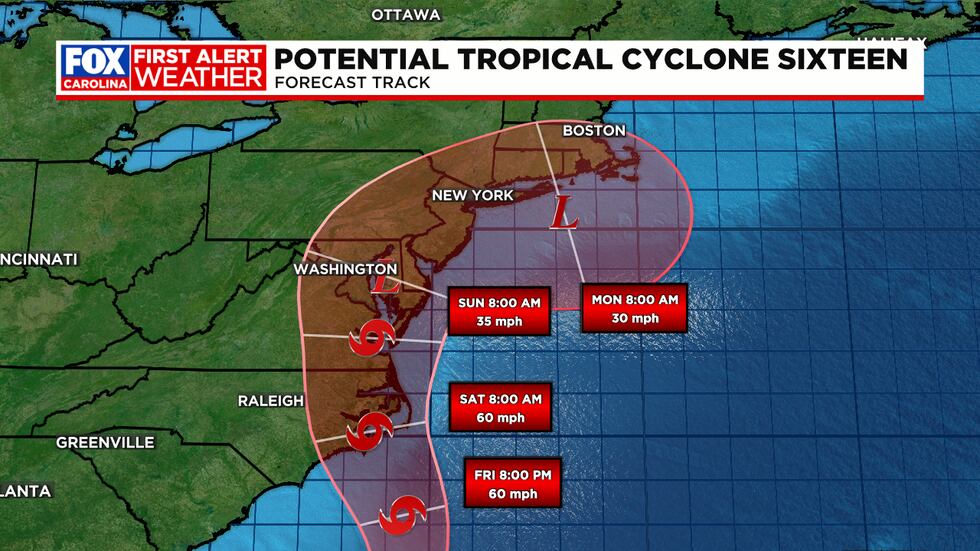 While this does not currently mean anything different in terms of impacts in our area, it is a system that we will be watching much more closely over the next few days. Here at home, we will experience increasingly breezy conditions beginning late today through Saturday. Wind gusts as high as 20-30 mph are likely, and could possibly tip up toward tropical storm-force at times. Isolated power outages are a possibility, and loose objects outdoors should be stored or secured. A few isolated showers on the western fringe of the system could reach communities east of Spartanburg overnight Friday, but these would be brief and are not likely to cause significant problems.
This will be a much bigger issue for along the North and South Carolina coast, as well as a cross the eastern halves of both states. Periods of heavy rain and thunderstorms will push inland as the storm tracks toward the Outer Banks of North Carolina on Friday. Some slight strengthening is possible before the storm makes landfall there on Saturday morning, but it is not currently expected to become a hurricane.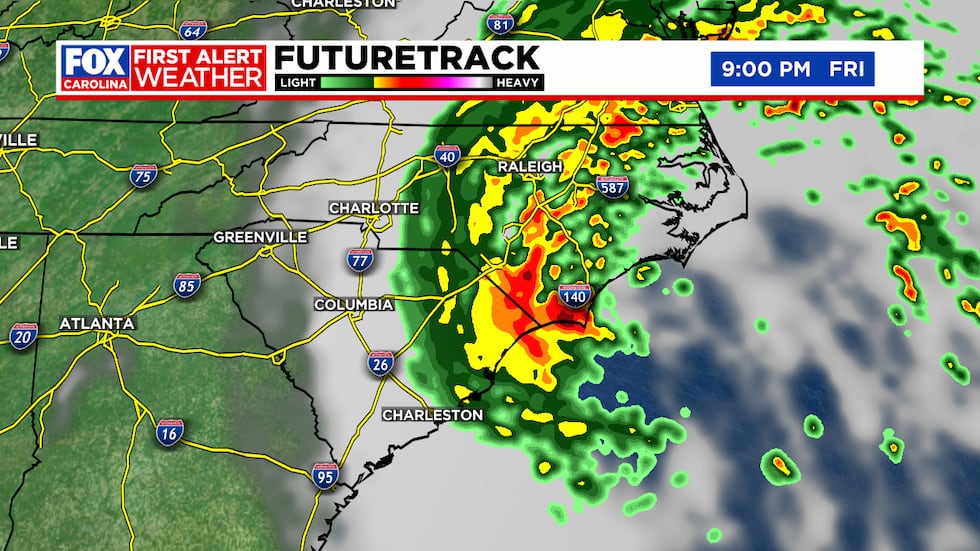 Onshore winds over 40-50 mph will likely lead to flooding along the coast, along with an increased potential for minor wind damage. If you have plans to head to the coast this weekend, you may want to reconsider. Stay tuned for updates as new information comes in.
Copyright 2023 WHNS. All rights reserved.