Gorgeous fall weather, breezy winds soon
Published: Sep. 20, 2023 at 8:40 AM EDT
|
Updated: Sep. 20, 2023 at 5:13 PM EDT
GREENVILLE, S.C. (FOX Carolina) - Beautiful weather continues, with cool nights and pleasantly warm days. Late week we'll be watching a low pressure along the Carolina coast.
First Alert Headlines
Mostly dry weather continues

Breezy winds develop late Thursday into Friday

Mostly dry weekend, but watching coastal low's track
Download the free FOX Carolina First Alert Weather app
Thursday will bring a crisp and cool start, followed by partly cloudy skies and highs near 80s once again. The one difference you'll notice will be the breeze toward late in the day. Winds will pick up as the low along the coast becomes more organized and pushes north.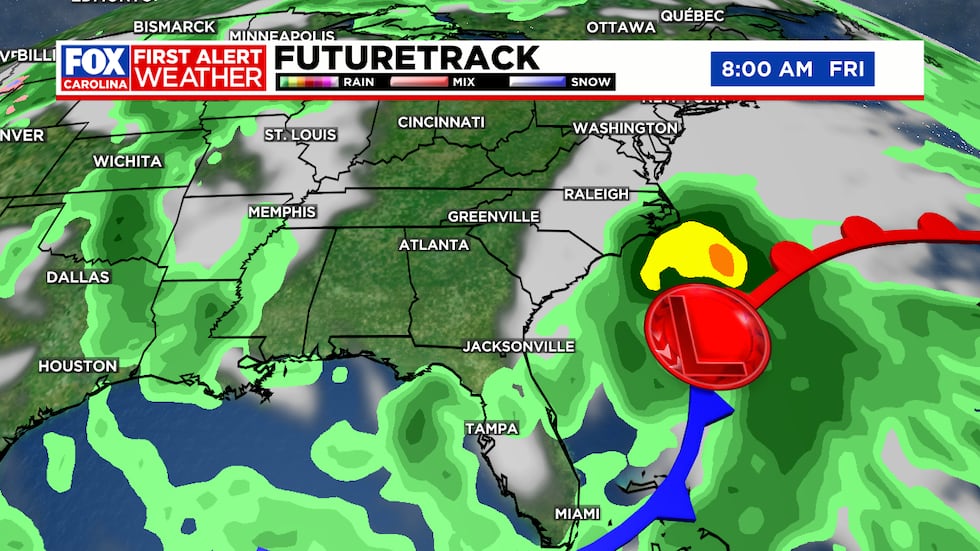 Friday will be breezy with occasional clouds, but rain doesn't look to be an issue. The current model trends take the low further out to sea than in previous days, giving us a dry and sunny forecast for the weekend. Keep in mind, this could change if the low tracks closer to the coast, giving us a higher risk for showers and storms for Saturday. The low looks to move north up the East Coast at a faster pace on Sunday, clearing rain out of the Carolinas for the second half of the weekend.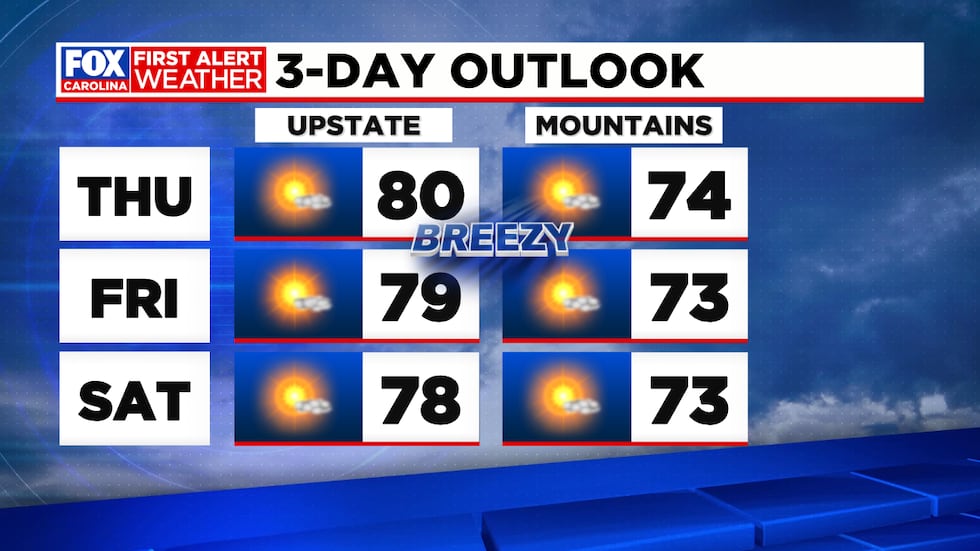 With this long stretch of dry weather after an abnormally dry start to September, don't forget to give your lawns and gardens a little love. We've only had 0.72″ of rain so far this month with is 1.55″ behind where we should be in rainfall for the month. With the first three weeks of the month being so dry and no major rain in the forecast until maybe the middle of next week the drought status is something we'll be watching closely.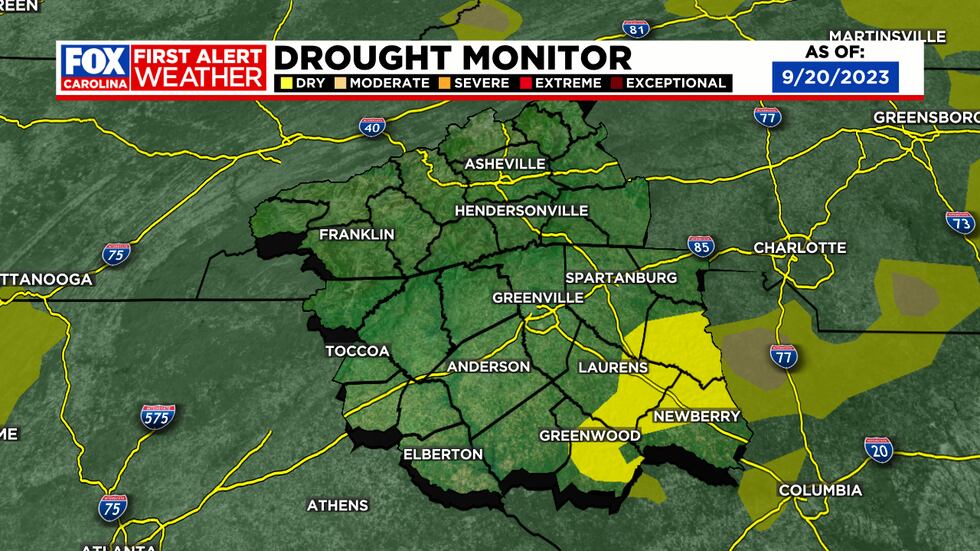 Copyright 2023 WHNS. All rights reserved.