Ragweed peaks the next two weeks
Published: Sep. 20, 2023 at 3:28 PM EDT
GREENVILLE, S.C. (FOX Carolina) - Allergy sufferers already know it... Ragweed is dominating the allergens in the air right now.
Ragweed season is typically in the late summer/early fall, and peaks during the middle of September. We're seeing medium to high levels of the pollen now, and will continue to deal with it for another couple weeks.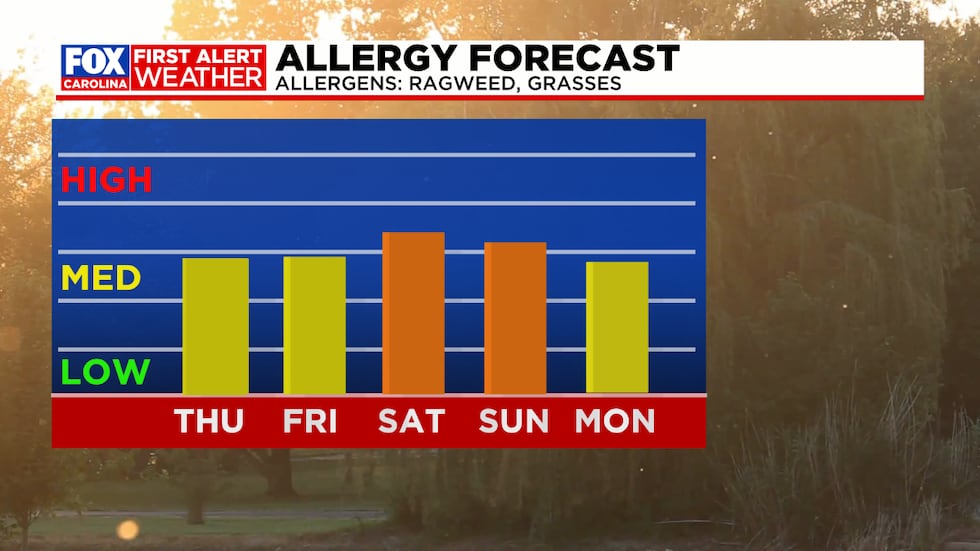 Ragweed pollen is yellow and very small, so it can travel up to 400 miles. It grows in almost all of the U.S. states, so you really can't escape it if you go to another location in the country!
The peak for most areas is in mid-September, and the worst pollen levels are typically in the morning. Therefore, if you know you are sensitive to it, avoid being outside for prolonged periods from 6AM-11AM for the next couple weeks.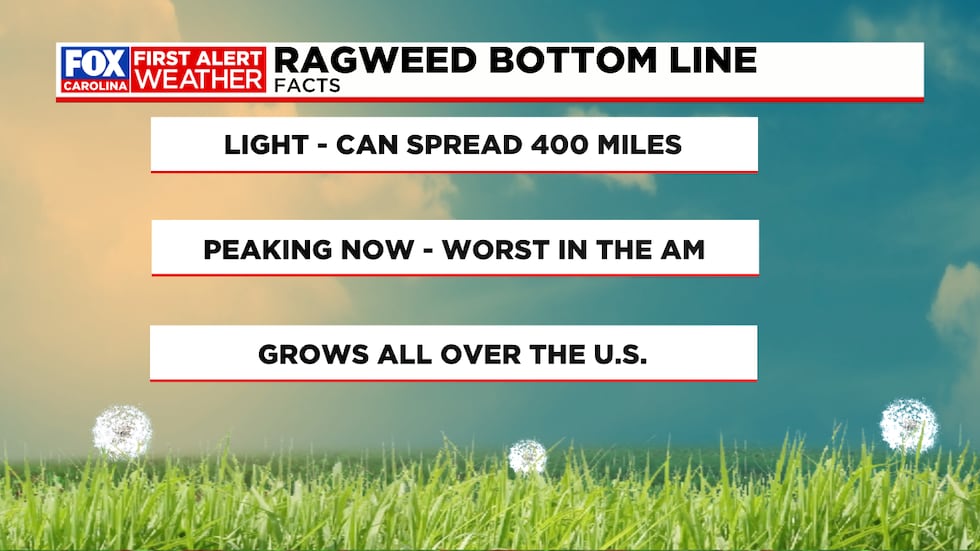 Copyright 2023 WHNS. All rights reserved.