Murdaugh trial figures to speak at CrimeCon 2023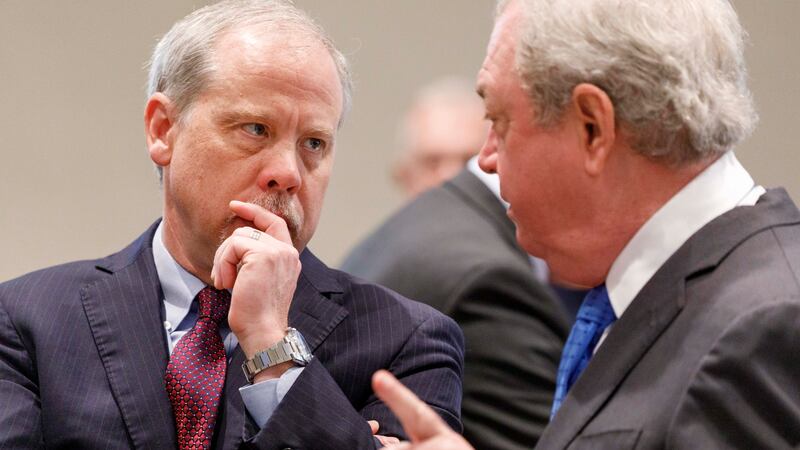 Published: Sep. 22, 2023 at 3:46 PM EDT
COLLETON COUNTY, S.C. (FOX Carolina) - Prominent figures from the double murder trial of Alex Murdaugh are attending the 2023 CrimeCon in Orlando this weekend.
The true crime convention, which runs Friday through Sunday, says it is "equal parts education and experience." Discussions at the event include topics like scientific techniques, crime cases and the latest true crime documentaries.
Murdaugh prosecutor Creighton Waters is speaking in the ballroom of the event for a panel called "The Fall of a Southern Giant: Inside the Prosecution of Alex Murdaugh." He will take questions from attendees after moderators from CourtTV have him discuss his "top five moments from the trial."
Sole Purpose Band, of which Waters is the bassist, also played at a kickoff party for the convention on Thursday night.
Murdaugh's defense attorneys Dick Harpootlian and Jim Griffin will be part of a "tell-all conversation" with 20/20′s Eva Pilgrim.
"The pair will share firsthand accounts of the unexpected twists, challenges they faced, reflections on their time with Alex Murdaugh, and what may be coming next," according to CrimeCon's schedule.
Trial witness and crime scene investigator Kenny Kinsey is hosting a discussion called "Dissecting the Scene: The Tangled Web of the Murdaugh Murders" where he will talk about analyzing the complex crime scene.
All four of the men are scheduled for "meet and greets" with fans.
For more coverage of the Murdaugh cases and related investigations, visit FOX Carolina's Tangled Web: Lowcountry section.
Copyright 2023 WHNS. All rights reserved.