FOX Carolina Tailgate Show: Clemson and South Carolina head into crucial matchups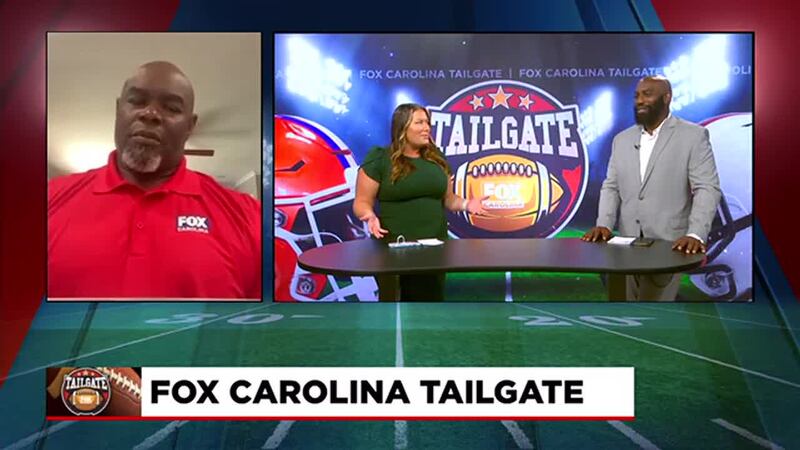 Published: Sep. 22, 2023 at 10:21 PM EDT
GREENVILLE, S.C. (FOX Carolina) - Clemson and South Carolina face crucial matchups this week as Clemson faces ACC rival Florida State and South Carolina tries to bounce back from their loss to Georgia against Mississippi State.
FOX Carolina's college football analysts Corey Miller and Patrick Sapp joined Sports Director Beth Hoole to discuss what's at stake for both teams.
Georgia remained at the top of the AP rankings this week after a ten-point win over South Carolina. Our analysts discussed whether Georgia is still the best in the country and why some "bad" wins are penalized more than others.
Clemson and South Carolina have a lot on the line this week, with each team facing an important matchup. Our analysts talk about both teams and what is at stake for each of them.
This week of college football is full of great matchups. Our analysts look at the biggest games and pick who they think will win.
Copyright 2023 WHNS. All rights reserved.